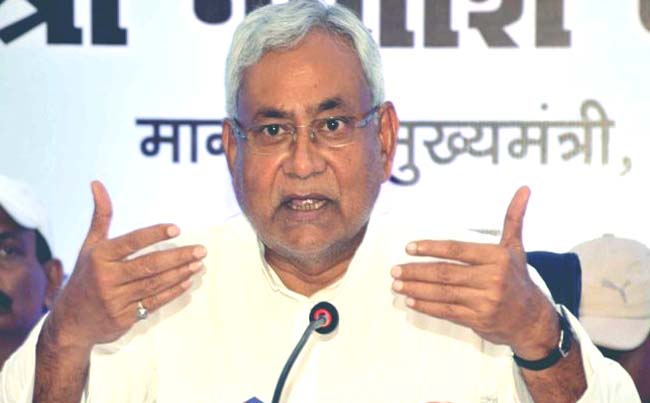 Patna,(BiharTimes): A day after his party's state president's statement on demonetization, the Janata Dal (United) national president and Bihar chief minister Nitish Kumar on Monday once again rubbished all sorts of speculative stories coming up in the media about his party's stand on note ban and its drift towards the BJP.
Talking to the media he said that he had already explained that his government had been busy in Prakash Utsav and Kalchakra Puja and now the Grand Alliance parties are busy in organizing mega human chain on January 21 to generate support for and awareness about prohibition. It is only after that the three parties of the Grand Alliance––RJD, JD(U) and Congress––would hold a joint meeting on January 23 and all the cabinet ministers would attend it.
The chief minister said that on the same evening, the core committee of JD(U) would sit to review the outcome of demonetization.
"After these events, I will interact with mediapersons and answer all queries," he said adding that the birth anniversary of former CM Karpoori Thakur would be observed on January 24.
He said over two crore people would take part in the January 21 human chain across the state in support of prohibition. All parties are invited to join it without flags or banners.
He rejected all political meanings being interpreted by the media on the bonhomies shown by Prime Minister Narendra Modi towards him by stating that it was a social event and "we did not talk politics there."
.