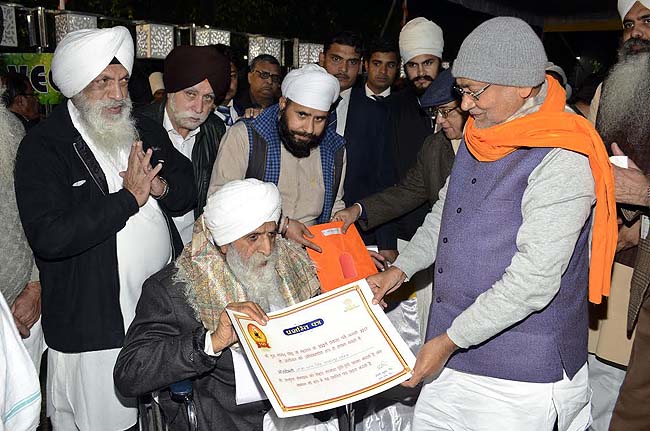 Patna,(BiharTimes): The Janata Dal (United) wants Congress to leave some seats in Punjab for its candidates if the latter wants Bihar chief minister Nitish Kumar to campaign for it in the coming Assembly election in that state.
Punjab Congress chief Captain Amarinder Singh, who was in Patna Saheb last week, , while showering praise on Bihar chief minister for good work done during Prakash Utsav, extended invitation to Nitish Kumar to campaign.
According to JD(U) general secretary K C Tyagi his party's national president has very good personal relation with Punjab CM Prakash Singh Badal and his Delhi counterpart Arvind Kejriwal, whose Aan Admi Party is also a serious contender in that state.
Tyagi claimed that JD (U) has a good support base in Punjab. However, the party may think of an alliance with Congress only if it agrees to leave some seats for it. It is only Amarinder Singh who invited Nitish, he added.
He, however, did not specify the number of seats the JD(U) wants from Congress to accommodate.
Punjab has a substantial Bihari migrants living there for years and have even become voters. Some of them are inclined towards JD(U) or RJD.
Besides, Nitish can encash a sentiment generated in favour of Bihar after Prakash Utsav.
.