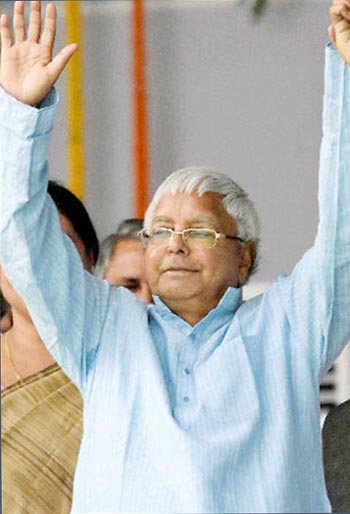 Patna,(BiharTimes): May sound strange nevertheless true. Rashtriya Janata Dal chief Lalu Prasad Yadav's name figures in the list of 2,500 people who get pension under "JP Senani Samman Yojana".
The Yojana was launched by the then NDA government in 2009 and there are in all 2,500 people who get the monthly pension of Rs 10,000 each. This includeds many BJP, Janata Dal (United) and now RJD leaders as well as many others who took part in the JP movement (1974-75), but have so far remained non-political.
Reports said that as others Lalu Prasad duly filled the form required for this purpose and his name too was selected for it. In all 3,100 applicants came for the pension.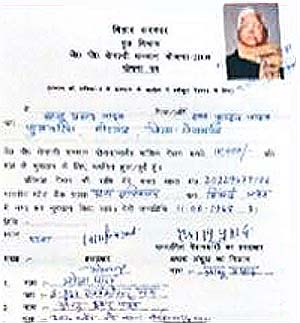 True, Lalu is not the first such politician to be benefited by the then JD(U)-BJP government, yet it is a fact that two of his sons are ministers in the Nitish Kumar cabinet and one of his daughters is a Rajya Sabha MP.
Besides, both he and his wife had served as the CM for 15 years. Lalu was also the railway minister between May 2004 and May 2009.
There is no dearth of people who from the very beginning have been extremely critical of the state government's gesture. "Why should tax-payers money be given as pension to those who have taken part in a movement against a particular political party. After all six years after the Yojana was launched the same JD(U) joined hands with the Congress against which it launched the movement," a political pundit told BiharTimes on condition of anonymity.
As per the state government's decision, those who served jail term for more than six months under Maintenance of Internal Security Act (MISA) and Defence of India Rule (DIR) during the Emergency from March 18, 1974, to March 21, 1977, would be entitled for a monthly pension of Rs 10,000, while jail term served for less than six months would be entitled for a monthly pension of Rs 5,000.

"Lalu will soon get JP Senani Samman Pension as his application is in final stage for approval for pension after he applied for it. The state home department will give final approval of pension amount to him," an official of the state general administration department said.

Lalu would get pension amount since 2009 as the JP Senani Samman Pension Scheme was launched then.

Jayaprakash Narayan was popularly called JP and he led a movement for 'Total Revolutionn'.

Thousands of youth in the mid-70s joined the JP movement and protested against Congress rule and even served jail terms for it.

Lalu, who was a student leader, had joined the protest and was jailed for more than six months under MISA for opposing Emergency.

Interestingly, Lalu has named his elder daughter Misa Bharti after MISA as he was in jail when she was born. At present, Misa Bharti, a doctor by profession, is a Rajya Sabha MP of the Rashtriya Janata Dal (RJD).

Nearly 2,500 people are getting monthly pension under JP Senani Samman Pension Scheme in the state now. The state government received a total of over 50,000 pension applications from those who participated in the JP movement.

Leading followers of JP have been calling the shots in Bihar and Indian politics for the past decade. Among them are Nitish Kumar, senior Bharatiya Janata Party leader and former Deputy Chief Minister Sushil Kumar Modi, and Union Ministers Ravi Shankar Prasad, Lalu Prasad and Ram Vilas Paswan.

Initially started in Bihar, the JP movement spread all over India and resulted in the first non-Congress coalition taking office in New Delhi in 1977.
The irony is that nobody is speaking against such Yojana as it was launced when the BJP itself was in power in the state and many of its leaders were also the beneficiaries. In fact today the only party which strongly remained anti-Congress is the BJP .
The bottom line of the whole story is that when successive government at the Centre are, one way or the other, trying to end pension schemes for its employees––many of them deserving––the Bihar government is doling out money to the rich and well-placed politicians
.