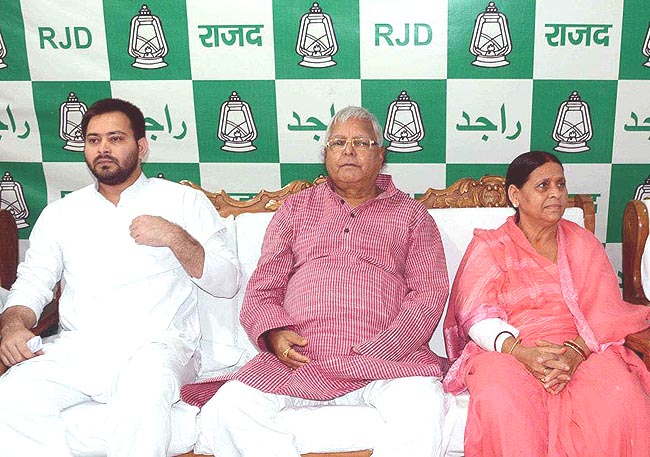 Patna,(BiharTimes): Responding to Janata Dal (United)'s Press Conference Rashtriya Janata Dal on Tuesday evening made it amply clear that deputy chief minister Tejashwi Prasad Yadav is not going to resign.
Speaking outside the residence of former chief minister Rabri Devi, party leader Mudrika Singh Yadav said that there is absolutely no question of Tejashwi resigning from his post.
A day after the RJD meeting on Monday several MLAs, including former ministers, have come out openly in favour of deputy chief minister.
Former minister and MLA Lalit Yadav, while talking to the media, said there is no question of any corruption. Where is the question of zero tolerance against corruption when no wrong has been committed in the last about two years.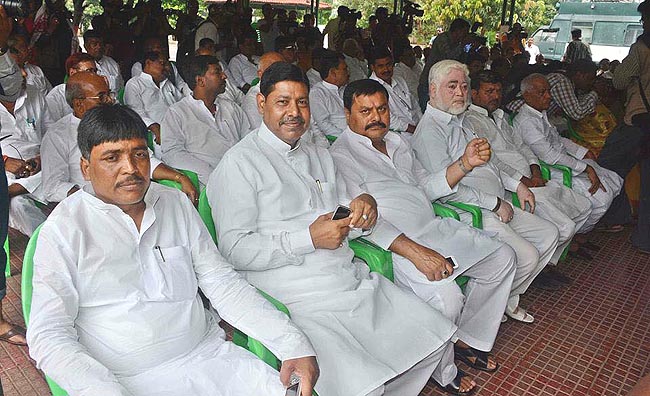 "Tell me where us there question of corruption anywhere in any department held by Tejashwi Prasad Yadav. In the last two years he has done excellenat work and he is being applauded all over the state," Lalit said.
Sarabjit, another RJD MLA, said he was only a minor, only 13, when the alleged land deal CBI is saying was made. He said no JD(U) leader is saying anything. It is only the media, which is raising the isshe of resignation.
MLAs like Bhai Birendra and Vijay Prarkash also supported Tejashwi.