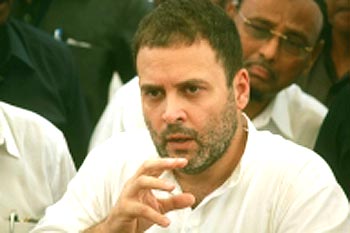 New Delhi, July 22 (IANS) Bihar Chief Minister Nitish Kumar is likely to meet Congress Vice President Rahul Gandhi on Saturday evening as well as attend a farewell dinner for outgoing President Pranab Mukherjee, JD-U sources said.

According to a party source, the Janata Dal-United President is set to meet Rahul Gandhi at 4 p.m. to discuss the present political situation in Bihar.

The JD-U, Congress and Rashtriya Janata Dal are partners of Bihar's ruling Grand Alliance, which is in the throes of a political crisis due to the CBI raids on RJD leader Tejashwi Yadav's premises over an alleged benami land deal.

The JD-U, in its efforts to portray a corruption-free image, has demanded that Tejashwi Yadav quit, which has been rejected by the RJD and the Congress.

Talks between Nitish Kumar and Tejashwi Yadav last week do not seem to have smoothed the political ripples. Nitish Kumar's meeting with Rahul Gandhi comes days after Congress President Sonia Gandhi spoke to the Bihar Chief Minister and to RJD chief Lalu Prasad in an effort to prevent a collapse of the ruling coalition.

Kumar will be in Delhi for four days. He will attend a farewell dinner for outgoing President Pranab Mukherjee on Saturday evening, as well as the oath taking ceremony of Ram Nath Kovind as new President on Tuesday.