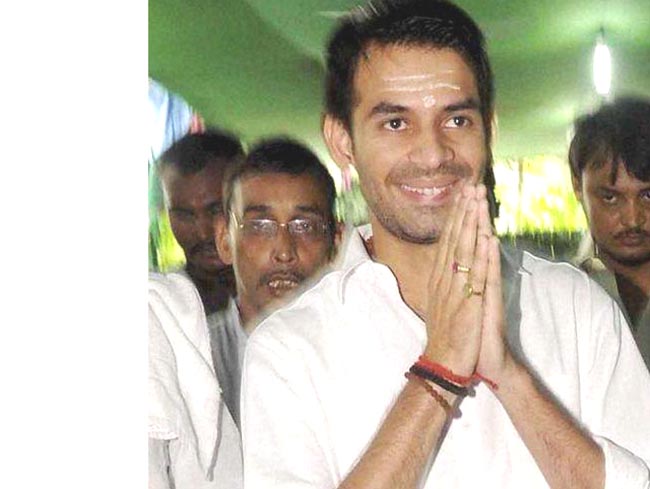 Patna,(BiharTimes): Senior BJP leader Sushil Kumar Modi on Sunday claimed that Tej Pratap Yadav, the eldest son of RJD chief Lalu Prasad, had recently purchased a new car worth Rs 37 lakh on the advice of his astrologer.
According to the BJP leader, Tej who is also the health minister, has organised a 'Yagna" at his official residence to defeat his 'enemies' and had purchased the car as astrologers had advised him not to use his old vehicle during the "Yagna Period".
In a statement Sushil Modi claimed that a holy man from Darbhanga was called for the "Yagna" which is being organised everyday from 8 PM to 11 PM in the night to vanquish Tej Pratap's enemies.