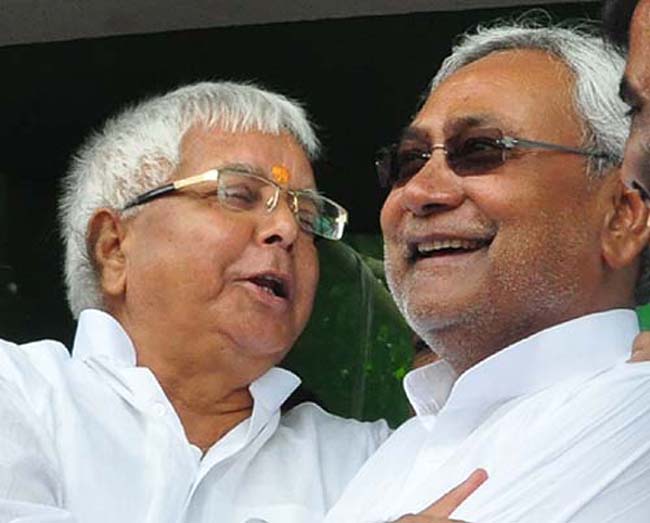 Patna,(BiharTimes): The refusal of IAS Officers' Association to follow the verbal order of Bihar chief minister has for the first time in the last many years brought permanent executive and political executive face to face.
This is somewhat unusual development as till recently Nitish Kumar was considered as the CM, who relies more on his bureaucracy than his ministerial/political colleagues.
Ever since Nitish Kumar became chief minister on November 24, 2005 he had a very cordial relationship with the bureaucracy.
This was a significant departure from the 15 years of Lalu Prasad and Rabri Devi rules. In the post Mandal years the then CM would often suspect the upper caste dominated bureaucracy. The bureaucracy in general remained hostile towards the political executive. Many IAS and IPS officers would spare no time to get stories planted against the then regime. A senior IAS officer Abhas Chatterjee resigned in January 1992 at the height of the Ram Janambhoomi movement. Chatterjee alleged that he was no longer prepared to accept the bullying tactic of the then CM.
Besides, several other IAS and IPS officers were openly sympathetic either to the anti-Mandal agitation or Ram Janambhoomi movement.
But some good developments also took place then. Lalu brought back honest and upright officer K B Saxena from the Centre and made him deputy chief secretary.
Lalu promoted the backward caste, Dalit and Muslim officers. Yet it is also a fact that a few upper caste officers remained loyal to him.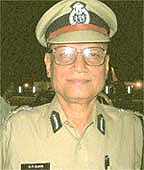 The case of D P Ojha was somewhat unique. As a 'loyalist' he was a beneficiary of Lalu's 'generosity' and went on to become DGP. It was only then that he showed his true colour only to be sacked by the Rabri Devi government in December 2003, just a few months before retirement. He went on to unsuccessfully contest the Lok Sabha election of 2004 as an Independent.
Nitish started his innings as a darling of bureaucracy and media. By the time he took office the social divide among officers had somewhat got reduced.
He posted some young IAS officers on key posts and heavily trusted on them, though it is also a truth that his government cracked down on some corrupt officials of the previous governments and got their property confiscated under a new law enacted by the state legislature . Schools were opened in the seized houses of a couple of IAS and IPS officers.
But this, according to critics, was just an image building exercise. His government could do nothing to the then Commissioner of the Patna Municipal Corporation, Senthil Kumar, who violating the rules allegedly approved maps of hundreds of apartments. This happened more than seven years back. Senthil was suspended several months later but was soon reinstated.
So between 2010 and July 2016 no IAS or IPS officer faced the heat of the government action. It was on July 12, 2016 that the then SDO of Mohania Dr Jitendra Gupta, was arrested on the alleged charge of accepting bribe from truck drivers.
The IAS Oficers' Association took strong exception to the government action and the manner in which the 2013 batch probationer was arrested.
Then early this year the state government suspended senior IAS officer S M Raju after irregularities were detected in the distribution of scholarship of SC/ST students.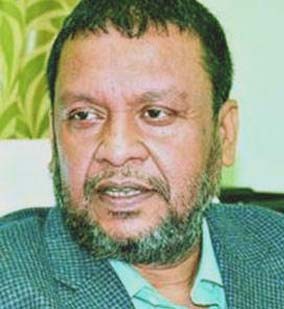 Weeks later came the arrest of first a BAS officer and secretary of the Bihar Staff Selection Commission, Parmeshwar Ram and then its chairman and senior IAS, Sudhir Kumar in the wee hours of Feb 24. A week later on March 3 he was suspended.
Incidentally, both of them are Dalit officers. Former chief minister Jitan Ram Manjhi suspected the involvement of influential people behind the scam. He was of the view that Dalit officers are being falsely implicated and made a scapegoat.
Needs to be reminded that Manjhi as the chiefr minister replaced Amir Subhani with Sudhir Kumar as the home secretary of Bihar.
The IAS Officers' Association literally took to streets after Sudhir's arrest and on February 26 formed a human chain outside Raj Bhawan.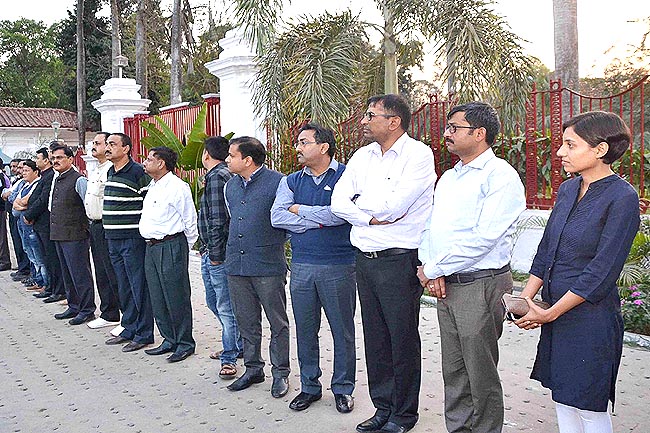 They refused to accept the verbal orders of the chief minister, meaning thereby that earlier they used to follow them.
As during Lalu-Rabri years minor mutinies started taking place within. Once again some bureaucrats started murmuring against policies of the state government, especially related to prohibition. The excise and prohibition department principal secretary K K Pathak proceeded on long leave after a row over the arrest of JD(U) leader of Nalanda district after alleged recovery of liquor from his house.
From a tiff between bureaucracy and political masters the issue is now gradually becoming an IAS-IPS tussle. Patna SSP, Manu Maharaj, who is heading the SIT, which is probing the matter is repeatedly claiming that the police have full proof against Sudhir and his family members.
The IAS Officers' Association has now taken the matter to the Centre. But there is no dearth of officers and politicians cutting across the party lines––even several BJP people––who are of the view that till now Sudhair was considered as an honest officer.
.