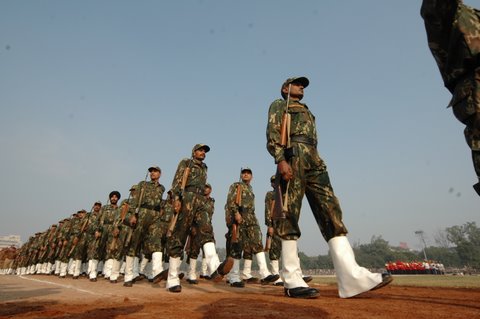 Patna,(BiharTimes): About 10-12 per cent of the existing strength of police force in Bihar are deployed in VIP security. The percentage of police personnel devoted to VIP security is thus highest in the country.
As per the Bureau of Police Research and Development's latest estimate, 3,030 VIPs enjoy security provided by more than 10,000 policemen.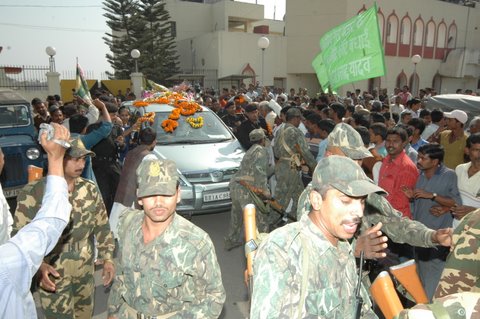 According to additional director-general (headquarters) Sunil Kumar, the law and order situation in the state is well under control but the police-public ratio is low in comparison to many other states. Against the present sanctioned strength of 1.08 lakh
policemen only 79,766 policemen are available. Thus there exists a vacancy of 29,000 police personnel in Bihar.
In the counter affidavit filed in the Patna high court on March 6, the ADG also said the government has passed a directive that no Bihar Military Police (BMP) personnel should be deputed as bodyguard or house guard with any person, except the governor, high court judges, categorised persons under X, Y, Z, Z-plus security, Special Security Group Act 2000 or persons who have been provided special security in the light of Supreme Court or high court order.
The counter affidavit was filed following a Public Interest Litigation filed in the Patna high court. The PIL sought curtailment of poli-ece deployed for VIP security.
The affidavit also said that the strength of police personnel was increasing every year. The government sanctioned 43,761 posts in 2013 while the selection process of 1,100 sub-inspectors was already on.
The government has informed the court it is in the process of separating the policing and investigation wings for better and effective policing.
It needs to be recalled that the first NDA government increased deployment of security guards to the ministers, MPs and legislators.
.