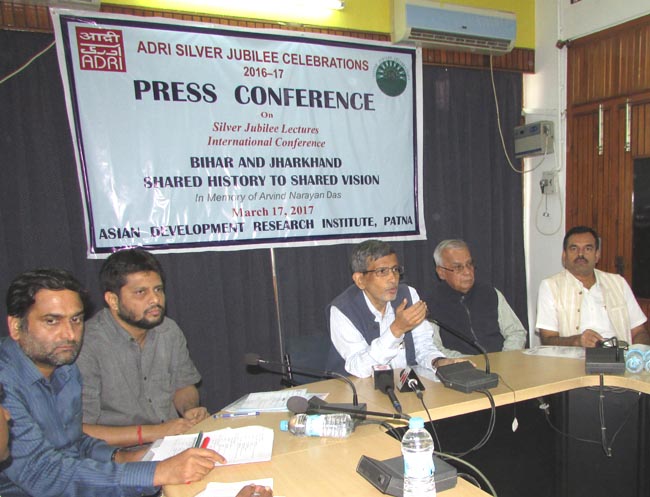 Patna(BiharTimes): President Pranab Mukherjee will inaugurate the International Conference on 'Bihar and Jharkhand: Shared History to Shared Vision' organized by the Asian Development Research Institute (ADRI) here on 24th March. ADRI's year-long Silver Jubilee celebrations will conclude with the five-day event in memory of eminent journalist and author Arvind N Das.The function will also be attended by Bihar governor Ram nath Kovind, CM Nitish Kumar, deputy CM Tejashwi Prasad Yadav and education minister Ashok Choudhary, among others.
Over 150 scholars, including over 60 from foreign universities and institutes are expected to share their vision about the future of the region based on recent state-specific experiences.
Academicians from prestigious universities around the globe, including Oxford, Cambridge, Yale, California at Berkeley, London School of Economics, Amsterdam, National University of Singapore will deliver talk at the conference.

.Spread over five days, there will be 26 Silver Jubilee Lectures and 20 Technical Sessions apart from two Special Lectures. Prakash Javadekar, Union HRD Minister, will deliver a Special Lecture on March 26.
All events are being held at Hotel Maurya, Patna.
.