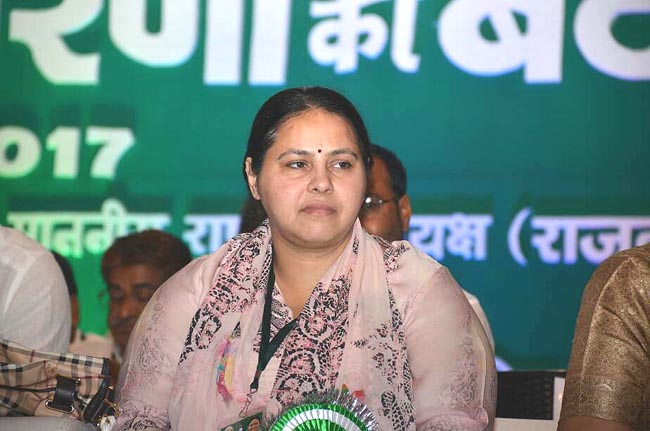 Patna,(BiharTimes): Senior BJP leader Sushil Kumar Modi on Saturday called for a probe by the Enforcement Directorate (ED) into the connections between Lalu Prasad and his family with jailed businessmen brothers Surendra Jain and Virendra Jain.

Talking to the media he dared his eldest daughter, Misa Bharti, to reveal the source of funds with which she bought a farmhouse in Bijwasan area in New Delhi and asserted that the money actually belonged to Lalu, and was part of the Rs 1,000-crore fodder scam.

It needs to be recalled that the ED had arrested Surendra and Virendra from Delhi on March 21 this year on charges of money laundering to the tune of Rs 8,000 crore by using shell companies. Seeking a thorough probe by the ED into the connection between Lalu and his family with the Jain brothers he said Virendra is a stakeholder in Shalini Holdings Limited, one of the four companies that bought 30,000 shares each of Misa-owned Mishail Packers and Printers Private Limited at a price of Rs 100 per share, including a premium of Rs 90 per share on March 25, 2008.

In this way, according to SuMo, all four companies paid Rs 30 lakh each, or a total of Rs 1.2 crore, to Misa for the shares of Mishail Packers and Printers, which was later used to purchase the farmhouse at Bijwasan area in New Delhi at a cost of Rs 1.41 crore later that year.

The former deputy chief minister pointed out that Shalini Holdings of Virendra as well as the other companies sold the shares back to Misa, again at Rs 10 per share. The entire money actually belonged to Lalu, and was part of the infamous fodder scam. It was just turned from black to white by the use of shell companies. The shares of Misa Bharati's company were bought at a premium though it was closed in 2005-06 and majority of its equipment was sold at a cost of Rs 20 lakh, he alleged.