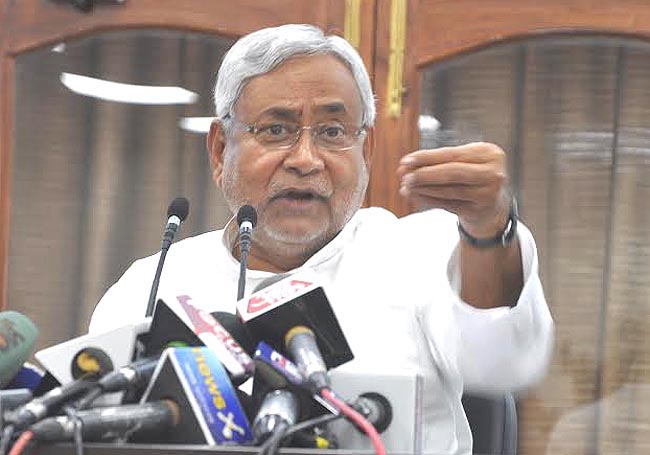 Patna,(BiharTimes): Even as Bihar chief minister Nitish Kumar skips the 183rd NRI Day function in Mauritius which is being held to mark the first arrival of bonded Indian labourers and slaves to the island nation his Uttar Pradesh counterpart, Yogi Adityanath, along with Union minister Giriraj Singh on Wednesday left for a three-day trip to that country.
Yogi is accompanied by Principal Secretary to the Chief Minister's office S P Goel and Principal Secretary (information) Avaneesh Kumar Awasthi.
The news of Yogi leaving for the island country and Nitish ignoring the invitation is being interpreted in a different way in the political circle in Bihar.
"Is it that Nitish Kumar did not want to share dais with Yogi and Giriraj, and that too in a foreign land. After all the office of Bihar CM, some days back did not give any valid reason for declining the invitation. No one can deny that a huge Bihar origin people live in Mauritius," a political observer told BiharTimes.
The question being raised in political circle is genuine. After all the Bihar CM can not skip such an important function just on the excuse that he had already visited that country twice. Nitish Kumar's relationship with the leaders of Mauritius is very cordial. A decade ago he made a high-profile visit to that country and warmly welcomed its prime minister Naveen Chandra Ramgoolam. He got installed the statue of another former PM, Sheosagar Ramgoolam at a busy thoroughfare south of Gandhi Maidan in Patna. He did enough for the ancestral village of Ramgoolams in Bihar.
"One fails to understand as to what went wrong even though Bihar CM was invited by Prime Minister Narendra Modi to join the lunch hosted for the visiting Mauritius PM on May 27 last. It was reportedly on this occasion that Nitish and Narendra Modi made a secret deal," a political commentator said.
It seems that Nitish's decision not to attend the NRI meet in Port Louis has more to do with the NDA politics back home in India.