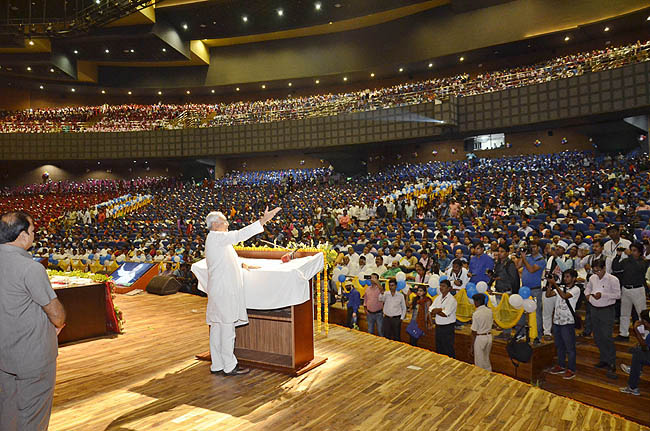 Patna,(BiharTimes): Though chief minister Nitish Kumar claimed "we will act against child marriage and dowry just the way we acted against liquor" the truth is that prohibition could be possible in Bihar only when he was compelled by a large number of women volunteers of self-help groups in S K Memorial Hall in Patna on July 9, 2015 to immediately put a stop on prevailing culture of alcoholism in Bihar. It was at that moment that Nitish Kumar had announced that if he is voted back to power he would impose ban on liquor. Actually he started a phase-wise ban on April 1 last year, but was forced by the then opposition BJP to impose total ban.
One and a half years later Bihar is largely free from the evils of alcoholism. But one can not snatch away credit from various women groups like Rashtriya Mahila Brigade, Bihar Women Network etc who campaigned relentlessly and aggressive––and that with little media attention––against the New Excise Police of July 1, 2007 which gave a big boost to the culture of alcoholism.
Once again if prohibition is largely successful in Bihar it is more because of the social pressure from within the society and less because of the action of police and administration. In fact the latter are at various places hand-in-glove with liquor mafia.
Social activists and thinkers are of the view that evils like child marriage and dowry can not be fought without society, especiall women, coming out strongly against it. After all there already exists a law against them.
Ironically, when senior BJP leader and former Union minister Dr C P Thakur expressed his reservation over the success of the recent government move he was, in a way, ridiculed by his own party and JD(U) leaders.
But many independent opinion-makers agree with Dr Thakur. They doubt that such social measures would translate into votes for Nitish as election is not round the corner.
However, a political observer feels that Nitish has a problem. He do want to make his image as the champion of social reforms. He wooed women in earlier years of his tenure. Now that he is less powerful within NDA itself he wants to carve out his own place through social measures.
But it is also a fact that the same Nitish failed to attract women voters in 2014 when he fought alone. So it would be too early to say whether such social steps would yield political dividend.
After all it is a fact that governments have in the past took measures against child marriage and dowry and they have all failed.