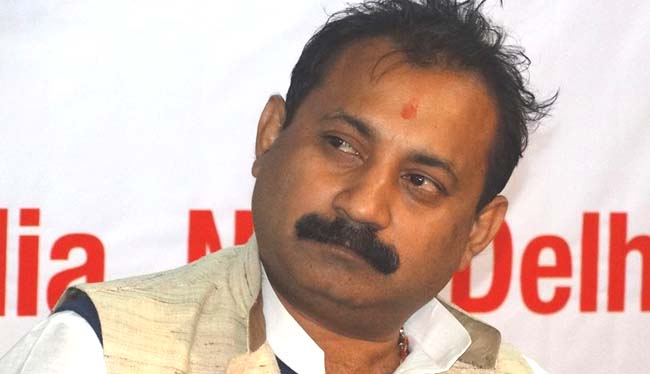 Patna,(BiharTimes): The ousted Bihar Pradesh Congress Committee chief Ashok Chaudhary on Tuesday questioned the probe committee constituted by the party to investigate the clashes between different groups on Sunday and Monday.
He rubbished all the allegations that he was behind the trouble.
He blamed the Bihar incharge of the party C P Joshi for the trouble in the state Congress and said that he would soon meet Rahul Gandhi.
On the other hand senior party leader Akhilesh Singh, who is the front-runner for the post of new BPCC chief, claimed that he had never opposed the Congress in his life. He even challenged Ashok as to prove when had he opposed or done anything against the Congress.
He said that those hurling allegations on him are suffering from mental disease.
It needs to be recalled that Ashok and his supporters were thrashed on Monday when they reportedly tried to disrupt the state level delegates meet. Some of his supporters even raised slogans in favour of Narendra Modi.
As reported disciplinary action is likely to be taken against Ashok Chaudhary as he is openly siding with JD(U) and his supporters raising slogans in favour of the BJP.
However, independent sources confirmed that Ashok Chaudhary has, in the last few days, lost much of his support base following reports of uneasiness in the NDA itself.