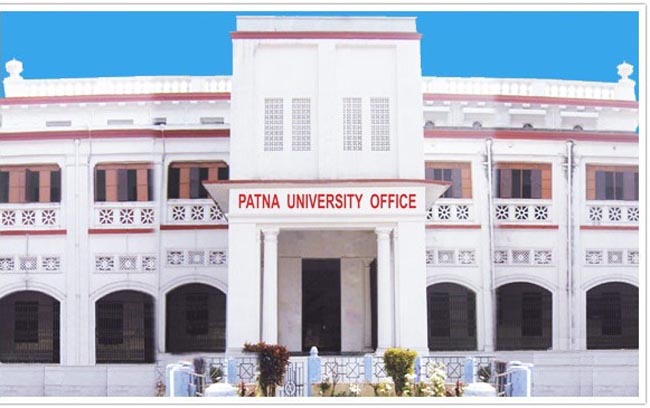 Patna,(BiharTimes): The once prestigious Patna Science College, which has been chosen as venue for the main centenary function on October 14, has everything except teachers.
When Prime Minister Narendra Modi will be addressing it on that occasion there will be only 28 teachers to listen to him against 112 posts. The building exists, the ground is very much there, the number of students has increased.
This is not an isolated case, but all the other colleges of Patna University are facing a similar problem. Mind it, till the turn of the century hundreds of students from various colleges of Patna University used to crack IITJEE and other engineering and medical entrance tests.
Patna University was among the leading producers of Civil Servants even though the situation had deteriorated. There is no denying the fact that the decline started in 1980s, but there still was scope of improvement. But the advent of the Nitish Kumar government totally destroyed the education system in the state.
First it appointed lakhs of para-teachers for schools without holding any test and interview, though the same government took written exams for the appointment of constables.
Then came the decision to abolish Intermediate courses from colleges. None of the schools in the state was prepared to teach Class XI and XII.
The teachers of prestigious institutions like Patna Science College––and many others elsewhere in the state––were left with very few students to teach. The entire Plus-2 students were left with no option but to rely on private coaching.
No doubt there was nothing in previous regimes to glorify about education. But be it the Congress government or the Lalu Prasad-Rabri Devi regime, college teachers were appointed. There may be charges of irregularities in appointments yet in 15 years period teachers were recruited twice, Incidentally, politicians of all hue and colour––even the BJP––were among the beneficiaries in those two appointments.
But the first process of appointment during the era of Nitish Kumar started only in 2016 and it is still on, though he is in power since 2005.
However, the number of teachers going to be appointed is so fewer that it would not be able to fill the huge backlog. On an average there are 70 to 75 per cent vacant posts in all the colleges of Bihar and even after the on going appointments as high as 50 per cent posts of teachers––not to speak of non-teaching staff––may remain vacant.
Take the example of PU. There are in all 320 teachers to teach 20,000 odd students. There are 420 vacant posts. But the government has advertised to appoint only 150 more teachers, leaving 170 posts still vacant.
So far vacant posts are concerned the situation is equally bad in the medical and engineering colleges of the state, which now fall under Aryabhatt Knowledge University.
There is no dearth of teachers and students who are questioning the lavish expenditure in the name of centenary celebration.
A former student of PU, who got JRF scholarship, told BiharTimes that instead of wasting so much money in inviting Prime Minister it would have been better to appoint a few more teachers.
"How tragic it is to celebrate the whole 100th year with such a pomp and show when there is hardly any teacher to teach in Bihar's most prestigious university. The situation in other varsities is even worse," he said.
"We may spend crores in the year-long jamboree which culminates with PM's visit. The government often says it has no money to appoint teachers. Even if one teacher on an average draws Rs 10 lakh as salary annually the government would be spending Rs one crore if 10 new teachers are paid for the whole year. The amount would be Rs 10 crore if 100 new teachers are appointed. But we can not do that," said an analyst.
The situation in Magadh Mahila College, B N College, Patna College, Vanijya Mahavidyalaya, Patna Women's College, Patna Law College and Patna Art College is no different. The teacher-students ratio is 1:500 or even more.
Needless to say, almost all the top dignitaries––from CM to former CMs and Union ministers and bureaucrats––who will be there to welcome the PM are its old students.