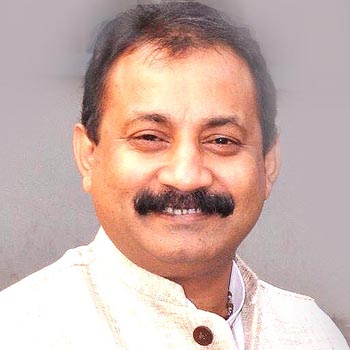 Patna,(BiharTimes): A new face is likely to replace Ashok Chaudhary as the president of the Bihar Pradesh Congress Committee.
Names of various Congress leaders are doing the rounds in the party circle. The most prominent among them is the former Union minister Akhilesh Singh.
The news of likely ouster of Chaudhary got credence after he was not invited to Delhi for one-to-one meeting by Congress vice president Rahul Gandhi. The latter had invited all the party legislators to have one-to-one meeting with them.
Reports from Delhi said that a handful of MLAs––the party has 27 in total––did not turn up.
An upset Chaudhary became emotional before the mediapersons and blamed a senior AICC member for it.
"I have served the party for 25 years. But today I am being blamed for the imminent split in the party. Where is the split? A senior AICC functionary wants his "chahite"to be installed as BPCC chief," he told mediapersons with choked voice.
Though he did not name anyone sourcessaid that he was hitting out at the party's Bihar incharge C P Joshi, who reportedly wants former Union minister Akhilesh Singh to replace him.
As reported both Chaudhary and former Speaker and CLP leader Sadanand Singh are being blamed by some party leders of being soft towards the JD(U). But today even Sadanand denied that there was any split in the CLP. "Where is the question of 14 MLAs going out?" both of them asked.
Chaudhary regretted that in spite of his long association with the party he is being suspected by the leadership.
Chaudhary, son of former Union minister Mahavir Chaudhary, and education minister in the Grand Alliance government led by Nitish Kumar, was a Dalit face of the Congress party.
In contrast Akhilesh hails from upper caste Bhumihars. If Akhilesh is made the BPCC chief it means that the party would try to woo the upper castes in the state.