Patna,(BiharTimes): Academics, historians, scholars of different fields, researchers etc fear that Patna Museum, which completed its 100th year on April 3 last, may die a slow death after the re-launch of newly constructed Bihar Museum, built in Bailey Road, just a kilometer away from the old one.
Sociologist Hetukar Jha, who died recently, Historian Prof Imtiaz Ahmed, Prof Arun Kumar Sinha of Nalanda College Biharsharif, Hari Kishore Prasad, former director Museum, Prof Rajendra Ram, Padma Shri Usha Kiran Khan, Prof Shatrughan Sharan Singh and Jaidev Singh, of Patna University, Bhupendra Nath Singh, former director Nav Nalanda Mahavihar etc have in the recent past written to chief minister Nitish Kumar appealing him to save the century old Patna Museum.
Incidentally, K P Jaiswal Research Institute is also located in Patna Museum.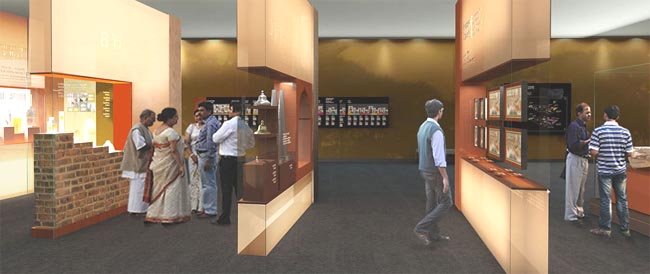 "We would not let Patna Museum, which came into being after great efforts made by Sachchidanand Sinha, Sir Sultan Ahmed and others, die a slow death. We would even take to streets to save it," Pushpraj, social activist and author of book Nandigram Diary told Bihar Times.
Prof Rajendra Ram even warned of undertaking fast to save the Patna Museum.
According to the Additional Director (Administration) of Bihar Museum, JPN Singh, 80 per cent of Patna Museum's showpieces will be shifted. This included artefacts related to Buddhism, Jainism, Sikhism and others. Singh said a casket containing the holy relic of Lord Buddha, another prized possession of the Patna Museum, will be transferred.
Patna Museum will also lose over-2,300-year-old Didarganj Yakshi sculpture. Rare and priceless artefacts from the Patna Museum will soon be shifted to the new museum built at the huge cost of Rs 498 crore. Only collections after the year 1764 would be left there.
The need for Patna Museum arises after Bihar was carved out from Bengal in 1912. The British built it to conserve and display all the ancient artefacts collected from across the state.
Experts fear that all the rare artefacts may be dislocated in the shifting. Scholars who have written extensively have made references to Patna Musuem in their works. Now it would be quite difficult to locate them.
They argue that Patna Museum is a state government institution while the Bihar Museum has been registered under Society Registration Act and has not been backed by proper legislation. Thus it is not legally valid to transfer a government asset to another institution. There would have been no problem had an annexe been built on the same campus.
Not only that, collections not properly stored in the Patna Museum due to lack of storage capacity can be shifted to the new museum but that is not the case here. Even artefacts spread all over the state can be shifted to the new one.
"Instead of improving the condition of old and historical Patna Museum in its hundredth year the state government is coming up with a new one and letting the old one die. This is highly improper," Pushpraj said.
Mind it, when Jitan Ram Manjhi became the chief minister of Bihar for nine months (2014-15) he questioned the very justification behind construction of new museum and other structures in Patna and elsewhere. On several occasions he targeted the construction lobby in the state.
Incidentally, he had to go because he annoyed his master.