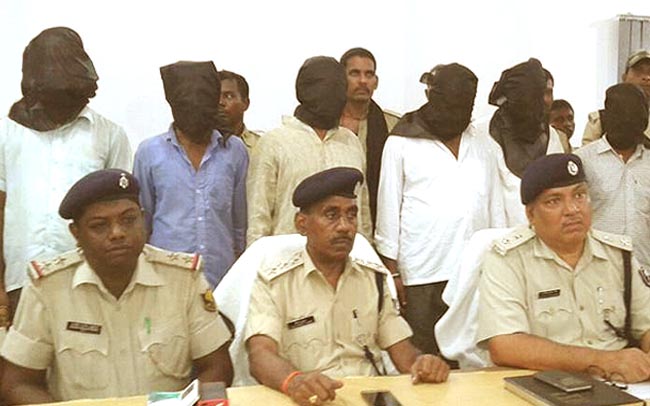 Patna,(BiharTimes): When security in schools is much in discussion after the death of a child in Ryan International School in Gurugram four teachers of Karpi block of Bihar's Arwal district have done something very unusual.
They were among 11 accused, who allegedly hired a Maoist to get killed a Block Education Officer, Shalik Ram Sharma, who was pursuing a case of fraud in appointment of panchayat teachers.
While four of them were arrested on September 12 one more teacher is evading arrest.
Reports said they have been identified as Virendra Kumar, husband of panchayat school teacher Sudha Devi, teachers Suraj Kumar and Umesh Kumar Madhukar, besides panchayat secretaries Ayub Ansari and Dina Nath Singh.
Unknown assailants had shot at BEO Shalik Ram Sharma on August 30. He succumbed to his injuries the next day.
They have been charged with hiring Jehanabad jailbreak accused Vicky Paswan to execute the job.
The jailbreak incident took place on November 13, 2005, when thousands of Maoists attacked the jail in high-security area of Jehanabad town to get free many prisoners, including hardcore Naxals.
That Vicky and so many Maoists could not be arrested in the last 12 years is in itself a commentary on the state of affairs in Bihar.
Not only that, they have not fled from the state or keeping low profile, but are quite active in that very district, is even more surprising.
According to reports the deal was struck for Rs 60,000 of which Rs 28,000 was paid to Vicky.
The BEO had lodged nine FIRs against five teachers and two panchayat secretaries for committing fraud in appointment of panchayat teachers.