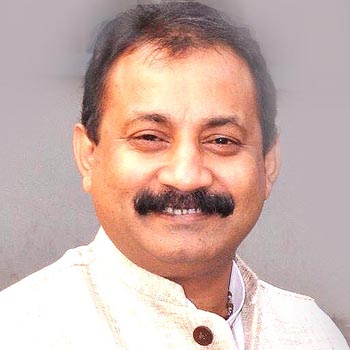 Patna,(BiharTimes): Even as the Ashok Chaudhary led faction is getting frustrated as it has failed to get the support of 18 MLAs needed to formalise a split in the 27-member legislature party the turmoil in the Bihar unit of the party continues to linger.
The party high command is in no mood to listen to the plea of the BPCC chief Ashok Chaudhary, who is likely to be removed. This is simply because the party vice president Rahul Gandhi had earlier this month held a one-to-one meeting with all the legislators and found that the majority is against going with Nitish Kumar-led Janata Dal (United).
Curiously, Ashok Chaudhary was not even invited by Rahul when this one-to-one meet was going on. A few days back while expressing his predicament before the media Chaudhary broke down.
In fact a few days back media reported that Chaudhary would be replaced by former Union minister of state for agriculture, Akhilesh Singh. But even after passing of so many days nothing of the sort happened.
However, a source told BiharTimes on Saturday night that since decision making is a bit slow in his party a new situation arises. As the media leaked the name of Akhilesh several others started opposing him. However, he said that things would soon be sorted out.
While most Congressmen opposing Ashok Chaudhary are not so vocal one of the state party general secretary Azmi Bari told BiharTimes that "only a handful––not all––upper caste MLAs and Ashok Chaudhary are keen to join hands with the NDA. The overwhelming majority is against Nitish Kumar and RSS."
Party's national general secretary Digvijay Singh had already said that there is no crisis in Bihar Congress and his party is strongly with Grand Alliance and Lalu Prasad.
As the opposition to the high command is coming from some upper caste legislators the Congress party too wants Akhilesh, a Bhumihar, to be the next state party chief.
But a political observer, who has been closed to Akhilesh since the student's days, told BiharTimes that the problem with the former Union minister is that he is not the archetypal Congressman. He has been close to RJD and close to Ranjan Yadav. When Ranjan left he became close to Lalu and became Union minister in the first UPA government.
Anyway the departure of JD(U) from Grand Alliance has raised the hope of many Congressmen who now feel that their party would get more seats in seat-sharing arrangement at the time of election.
Besides, they now think that the magic of both PM Narendra Modi and chief minister Nitish Kumar is waning.
They are also of the view that had there been 18 MLAs with the rebels they would have by now joined hands with the NDA.
In between the pro-Nitish and pro-Lalu faction there are some leaders who wishes to remain neutral. But they agree that Nitish has lost his credibility after he suddenly ditched Grand Alliance and switched over to NDA. In contrast Lalu has always been a loyal ally.
But the problem with the RJD boss, according to them, is that he never cares for the state party leadership and talks directly with Sonia Gandhi and Rahul Gandhi.