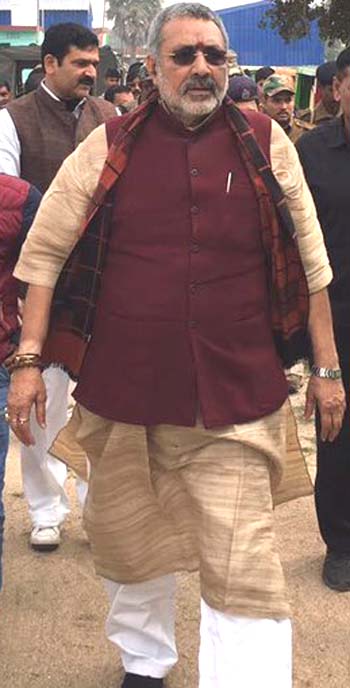 Patna,(BiharTimes): There is no high court order in this case. Instead a strong word from Union minister Giriraj Singh compelled the Patna district administration to allow Durga Puja immersion on October 1.
Earlier, the Puja Committees of the district were directed to complete the immersion by September 30 midnight, that is Vijaya Dashami day as 10th Muharram (Yom-e-Ashura) falls on October 1.
The issue in fact created a division within the BJP in Bihar as it is in power in the state. But the hardliners led by Giriraj Singh strongly asserted forcing the administration to change its mind.
In Bengal the Mamata Banerjee government had put a ban on immersion on October 1 and instead asked all the Puna Committees to immerse idols on October 2.
However, the Kolkata High Court intervened in the matter and set aside the state government's order.
Be it in Bengal or Patna the administration took the step to avert any communal tension.
However, Muslims, in general, feel that the Patna district administration took the decision in haste. There was no need to impose ban on immersion on October 1 as Muslims generally take out Muharram procession late on 10th Muharram or actually on 11th Muharram, that is, October 2. Thus it would have given more time for immersion of idols and little scope of clash.