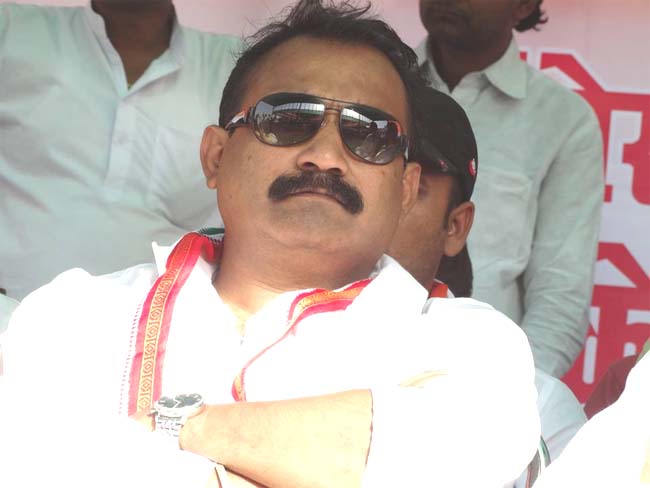 Patna,(BiharTimes): Though it is difficult to say as to what will happen to Bihar Congress in the months to come, one thing is clear: its outgoing president Ashok Chaudhary has been left high and dry.
He could not engineer a split in the Congress legislature party in the state and become minister in the new Nitish cabinet nor could he retain his own position in the party.
Observers are of the view that he is a rejected and dejected man whom now nobody is keen to accept. Today even if he joins Janata Dal (United) he would not be an asset for it.
"He was carried away by misleading reporting by a large section of media. He over-rated himself and Nitish Kumar, not knowing that in the changed situation the Bihar chief minister has started losing his magical touch," commented a journalist.
The way he and CLP leader Sadanand Singh rebelled against the party's central leadership amounts to shooting oneself in the foot, he added.
Curiously, the new Nitish government has asked all outgoing RJD ministers to move out of their allotted bungalows. This included the former deputy chief minister Tejashwi Prasad Yadav, who as the leader of opposition still enjoys the position of cabinet rank minister.
But the same government did not ask Chaudhary to vacate the bungalow. This was highly unusual and unethical move made to create split in the CLP and make some of its legislatures ministers again, commented a Bihar watcher.
Chaudhary counted less on his own strength and more on the media which kept reporting that 14 and 18 MLAs are in favour of split. The truth was far from that. In fact several of the Congress leaders who were demanding that the party should distance itself from RJD were MLCs and thus carry no weight so far split in CLP is concerned.
Chaudhary, a Dalit face of the Congress, is the son of former Union minister Mahavir Chaudhary. In the state party unit several of the office bearers are off-spring of the senior Congressmen of the past. In that way Chaudhary was not a big asset for the party. Yet the party reposed full faith in him. He was entrusted the responsibility for full four and a half years even his own achievement was hardly remarkable.