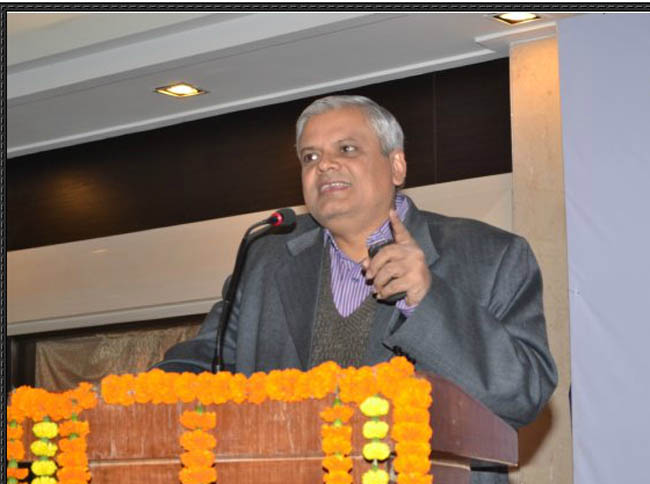 Patna (BiharTimes) Senior journalist and editor-in-chief of National Herald, Neelabh Mishra, passed away on Saturday at a Chennai Hospital.

He was critically ill and with complications resulting from non-alcoholic liver cirrhosis.

Mishra, 57, was admitted to Apollo Hospital in Chennai earlier this month, and developed multiple organ failure before a liver transplant could be carried out. .
In 2016, Mishra steered the re-launch of National Herald, the newspaper founded by India's first Prime Minister Jawaharlal Nehru in 1938, as a digital news website. In 2017, Mishra relaunched the National Herald on Sunday newspaper, and then National Herald's sister publications Navjivan and Qaumi Awaz as news websites.
Before National Herald, Neelabh was editor of Outlook Hindi for several years. An MA in English Literature from Delhi University, Neelabh began his career as a reporter with Navbharat Times in his hometown Patna. He then moved to Rajasthan as the Jaipur correspondent for News Time. He also set up Eenadu TV in Rajasthan in 1998.
Paying tribute to Mishra, Congress President Rahul Gandhi said he was a man who spoke truth to power.

"An institution builder. On Neelabh Mishra's tragic passing away this morning, my deepest condolences to his family, friends, colleagues and admirers," he said in a tweet.