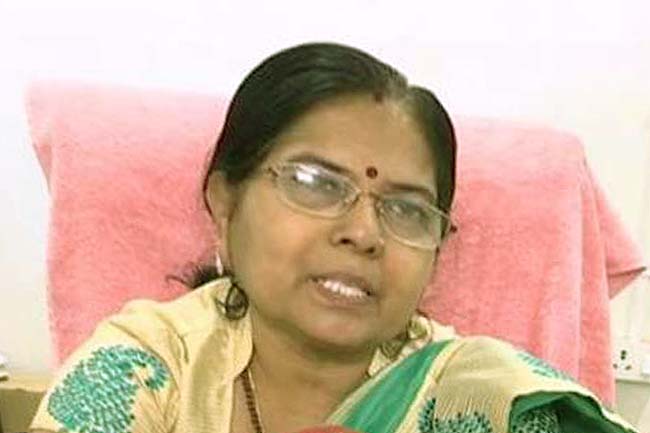 Patna: The wife of one of the accused in the Muzaffarpur shelter home rape case alleged that her husband, a government official, was falsely implicated to shield the husband of state social welfare department minister Kumari Manju Verma who frequented the facility and spending "long hours in the girls' room".
The minister, however, dismissed the allegation as politically motivated and said none of the victims had given statements that could corroborate what was being alleged.
"I demand a CBI inquiry into the case. My husband is being framed to save some big people. He was doing his duty honestly," the accused official's wife said, demanding investigation into the role of Chandeshwar Verma, the husband of social welfare minister Manju Verma.
Shibha Kumari, wife of Muzaffarpur District Child Protection Officer Ravi Roshan, who was arrested a month ago, told TV channels he used to visit the shelter home frequently and his role needs to be probed.
"My husband had been pressing for necessary renovations, replacement of CCTV cameras, things which were essential for the security of the girls lodged there," she said.
"He appears to have paid the price. I have been told that the minister's husband used to visit the shelter home with other people, who waited downstairs while he himself spent time on the upper storey," she alleged.
However, the minister rejected the allegation, saying, "It is a disgusting example of a politically motivated smear campaign. Nearly a month has passed since the official was arrested and the allegation has been made only now, on a day when the leader of the opposition in the assembly Tejashwi Yadav visited the town".
Asked whether her husband had, indeed, ever visited the Muzaffarpur shelter home, the minister said, "I visited the balika griha in February this year and he had accompanied me.