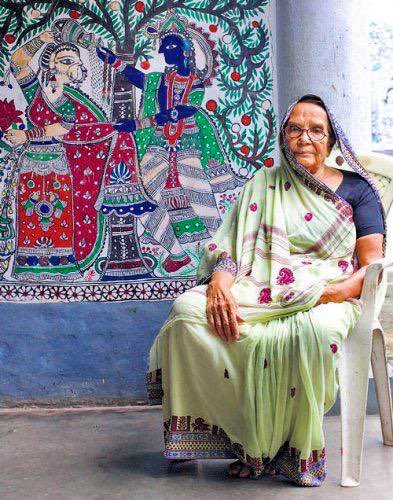 New Delhi, July 31 (IANS) National Award recipient and renowned artist Karpuri Devi, who helped revive the art of Madhubani paintings, passed away at a hospital in the Madhubani district of Bihar. She was 94.

She will be cremated on Wednesday.

A native of Ranti village in Bihar, Karpuri Devi was the sister-in-law of noted Madhubani artist and Padma Shri awardee Mahasundari Devi (died 2013).

Karpuri Devi also contributed towards setting up of the Mithila Museum in Japan. She visited Japan nine times to work on the museum.

"The Madhubani style of paintings is considered one of the most traditional and prized forms in Indian art. Kapruri Devi not only carried forward this style, but also encouraged and trained fellow women to take it up for a living.

"The passing away of such a veteran artist is sad and unfortunate. She will be remembered in our thoughts," Lalit Kala Akademi Chairperson and sculptor Uttam Pacharne told IANS.

Her death has been termed a big loss for the Mithila art. Bihar's cultural fraternity condoled her death and paid tributes on social media.