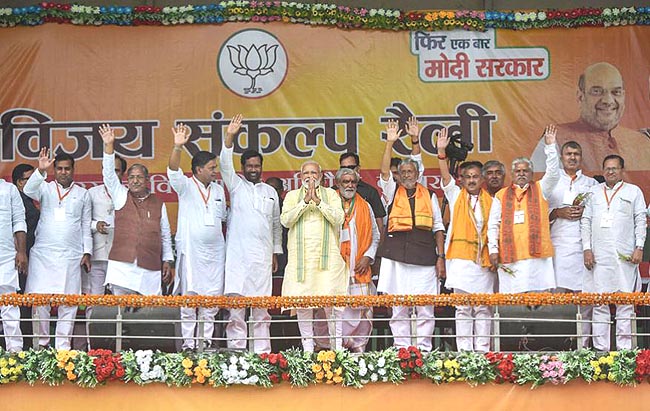 Buxar (Bihar), May 14 (IANS) Prime Minister Narendra Modi asserted on Tuesday that the Bharatiya Janata Party (BJP) and its allies were set to win the ongoing Lok Sabha elections.

Addressing an election meeting here, Modi said: "One thing is clear. Our victory is certain (Jeet to nishchit hai)," he said to applause from the crowd.

Modi said people had given the mandate for his government again in the six rounds of elections completed so far.

"Opposition leaders have lost all hope. Their anger is at a high level and they are abusing Modi."

He appealed to people to vote for Union Minister Ashwani Choubey, the BJP candidate from Buxar.