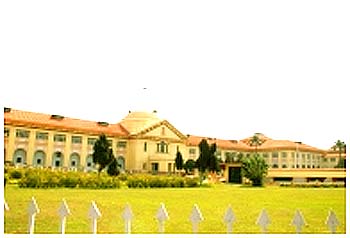 New Delhi, Oct 17 (IANS) Patna High Court's Justice Rakesh Kumar, who had made scathing remarks on the situation in the state judiciary and publicly pointed out corruption in lower courts, has been recommended to be transferred to the Andhra Pradesh High Court by the Supreme Court Collegium.

"The Supreme Court Collegium in its meeting held on October 15 has decided to recommend transfer of Justice Rakesh Kumar, Judge, Patna High Court to Andhra Pradesh High Court," a statement said.

Justice Rakesh Kumar, while hearing the bail application of former IAS officer K. P. Ramiah, had questioned how he was granted bail by a lower court when the High Court as well as the Supreme Court had rejected his request for protection from arrest because of the gravity of the allegations.

Justice Rakesh Kumar has also said that corruption in the High Court is (an) open secret.

On August 29, the Patna High Court Chief Justice issued a order to withdraw all cases from Justice Kumar. Later, an 11-judge bench of the High Court set aside Kumar's order but restored his judicial work.

The SC collegium has also recommended transfer of Patna High Court Chief Justice A.P. Sahi to Madras High Court as Chief Justice.