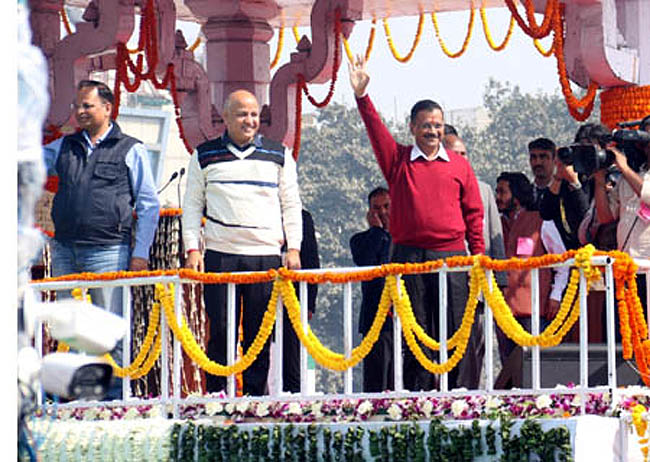 New Delhi, Feb 16: As Aam Aadmi Party leader Arvind Kejriwal took oath as Delhi Chief Minister on Sunday along with his Cabinet, the Delhi-based party is now looking to expand across the nation.

The AAP national executive is holding a meeting to plan its national expansion.

The meeting, to take place at Kejriwal's residence around 5 p.m., will have members of the national executive and all the state chiefs of the party.

The party will discuss its expansion in the meeting, AAP Delhi unit chief and Cabinet minister Gopal Rai told IANS.

"We will fight local body elections in other states also. We will be focusing on a few other states as well. The decision on the same will be taken in the meeting. In future, the Lok Sabha elections will also be the target."

After the meeting, the campaign to increase the volunteer base will be launched in all the states. The aim will be to form cadres of AAP across the country, Rai said.

While Bihar is going to polls later this year, West Bengal will have elections next year. Punjab, where AAP is the main opposition, will see elections in 2022.

AAP received a massive mandate in Delhi as it bagged 62 of the 70 seats.

The MCD polls in Delhi in 2022 will be the AAP's target, Rai added.