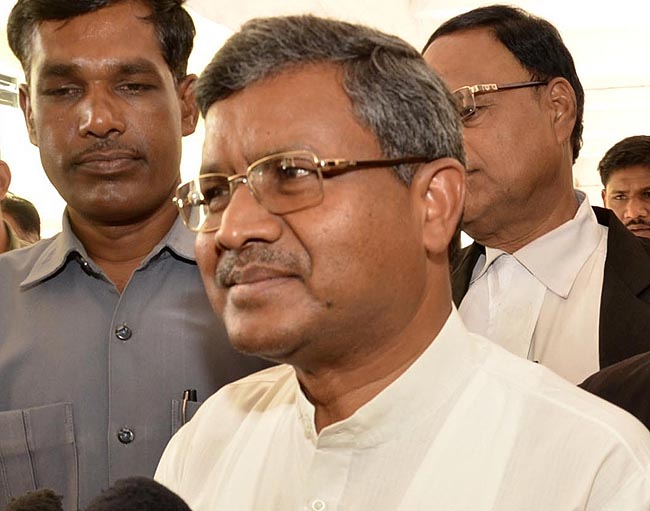 Ranchi, Feb 16: Babulal Marandi, former Chief Minister of Jharkhand and president of the Jharkhand Vikas Morcha (Prajatantrik), is set to join and merge his party with the Bharatiya Janata Party (BJP), here on Monday.

BJP chief J.P. Nadda, Home Minister Amit Shah and many other senior BJP leaders are expected to attend the ceremony.

"A large number of the JVM-P workers will attend the event at the Prabhat Tara ground," Marandi said.

The BJP is making all out efforts to make the merger and Marandi's re-joining a grand event.

The first BJP Chief Minister of Jharkhand was being wooed as part of the attempt to revive the party's presence in the state among tribals, which of late seems to be turning away from it.