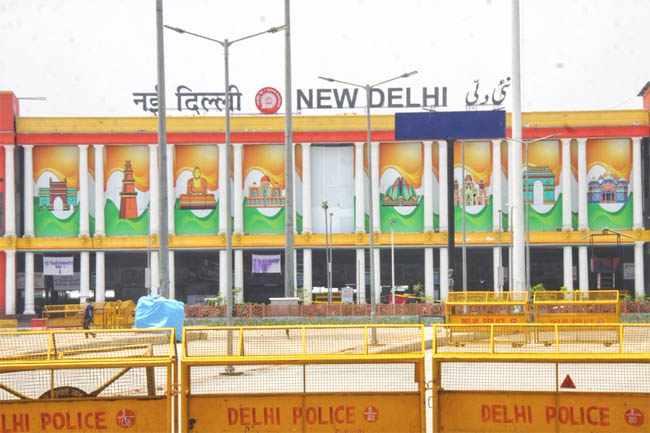 New Delhi, May 13 : Two Special Rajdhani Express trains carrying passengers from Patna and Ahmedabad arrived at the New Delhi railway station on Wednesday, a day after 15 pairs of trains resumed services 48 days after a nationwide lockdown was announced to combat the spread of novel coronavirus.

Over 2,100 passengers deboarded at the railway station from the Rajendra Nagar Terminus-New Delhi and Ahmedabad-New Delhi trains on Wednesday morning.

The Delhi government on Tuesday said that people arriving at the New Delhi railway station without any coronavirus symptoms will not be quarantined and allowed to go home.

Those with "mild symptoms" will be directed to undergo "home quarantine" whereas symptomatic passengers will be tested and quarantined, according to the Standard Operating Procedure (SOP) for train passengers released by the Delhi government on Tuesday.

"All the asymptomatic persons coming into Delhi shall be allowed to go to their respective home after ascertaining that they are asymptomatic. Further, they would be requested to download Aarogya Setu app on their mobiles, if possible," the SoP issued by the Health and Family Welfare Department said.

Three more trains are scheduled to arrive at New Delhi railway station.