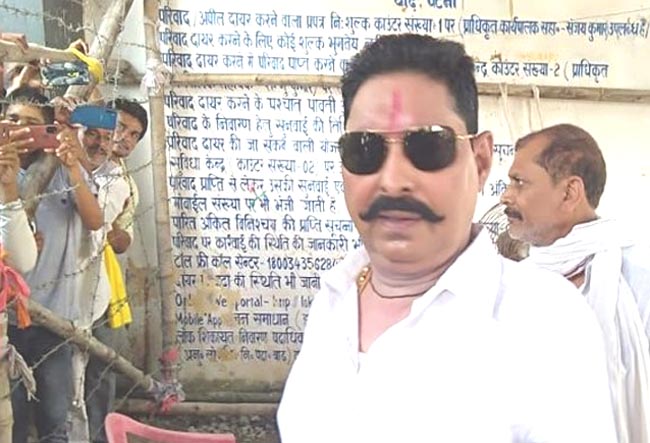 Patna, Oct 7 (IANS) Following seat sharing pacts among the poll alliances in Bihar, candidates started filing nominations in their respective constituencies on Wednesday.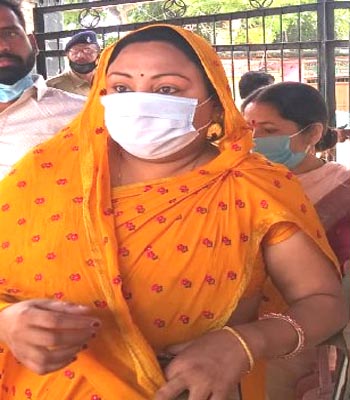 Anant Singh, who is popularly known as 'Chhote Sarkaar', is a strongman of central Bihar who filed his nomination from Mokama seat. As he is facing a number of criminal charges including murder, his wife Neelam Singh also filed her nomination as an independent candidate from the same constituency.

If his candidature is cancelled by the Election Commission, his wife would contest the election and support RJD. Neelam is a reserve candidate for her husband.

Anant Singh came to the SDM returning office in Mokama in a jail van to file the nomination. 2020 is the fifth Assembly election for Anant Singh. He last fought the election in 2015 and defeated JD-U candidate Neeraj Kumar.

Anant is currently lodged in Mokama jail after an AK-47 rifle was recovered from his possession.

Besides them, former Chief Minister Jitan Ram Manjhi also filed his nomination from Imamganj seat. His party Hindustani Awam Morcha (HAM) has bagged 7 seats from the JD-U quota as part of the NDA.

International shooter Shreyasi Singh also filed her nomination from Jamui seat. Shreyasi Singh had joined the BJP a couple of days ago.