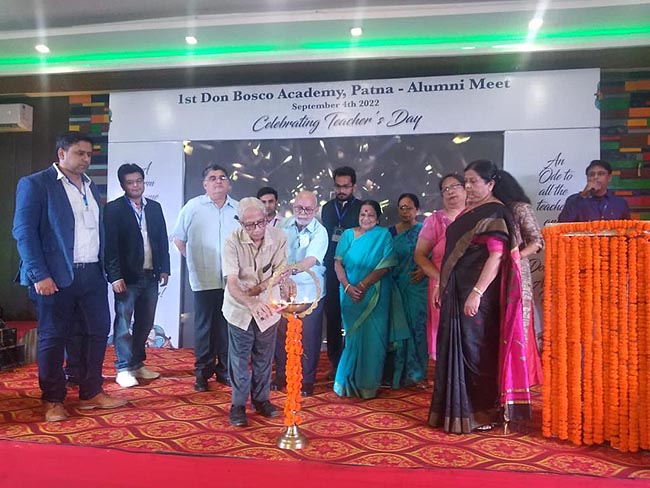 From ancient times of Nalanda university, to today's era of digital education, Bihar has seen some extraordinary students over the years. To mould one's brilliance into success, is what a great teacher does.
In a historic evening at The Pine in Pataliputra Colony, alumni of Don Bosco Academy, Digha, gathered to honour their teachers.
It was the first alumni meet to be organised on such a large scale in Don Bosco's history, where almost 200 alumni and teachers gathered together.
The air was filled with nostalgia as teachers met their retired colleagues and yesteryear students. School's director, Sir Rozario was all praise for this momentous initiative to recognise the effort put in by the teachers.
Principal, Ms Mary Alphonsa was proud of her former students' achievements. The guests were treated to a high-octane cultural event performed entirely by alumni and teachers. Delicious food was served to them.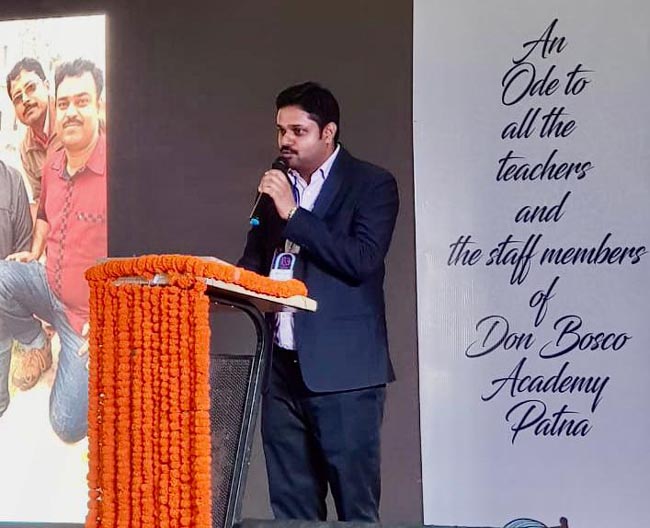 The brainchild behind this event, Dr Abhijeet Kumar, Dr Rohit Anand, Satish and Vinit told our reporter that it was important for us to remember our teachers who shaped our initial years: we can never be complete without the teaching of these great souls. Other members of the organising committee were Akhouri, Vishwamohan, Dr. Setu, Kushagra, Tanya, Shaurya and Anshul.