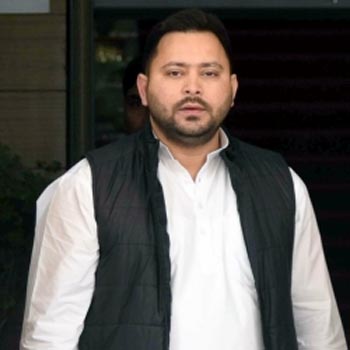 Patna, Jan 18 (IANS) The JD(U) on Wednesday claimed that there is no decision to make Tejashwi Bihar Chief Minister in the near feature.
Interacting with mediapersons in Ranchi, Bihar minister and JD(U) leader Ashok Chaudhary said: "Nitish Kumar has become chief minister because of his own capacity and not because of the mercy of any other party or leader."
Chaudhary, who is also Construction Minister of the state, said: "Nitish Kumar has the ability to become chief minister of state whether in the NDA or the Mahagathbandhan governments."
He trumpeted the increased budget allocations compared to pre-2005 state budget of the Lalu government.
When asked whether the 2025 assembly election will be contested under the leadership of RJD leader Tejashwi Yadav, Chaudhary said: "After few hours I am returning to Patna and I am not sure whether I would reach there or not, so how can we say anything about 2025."
Nitish Kumar had recently announced that the 2025 assembly election will be contested under the leadership of Tejashwi Yadav. However, the RJD leaders are not satisfied with it and are demanding that Nitish Kumar should step down to make way for Tejashwi Yadav.
The RJD's recent attacks on the Nitish Kumar government over its minister's controversial statement on Ramcharitmanas has given an edge to the BJP, the lone opposition party in the state. Sources said that it is RJD's strategy to "pressurise" Nitish Kumar to step down as the chief minister.