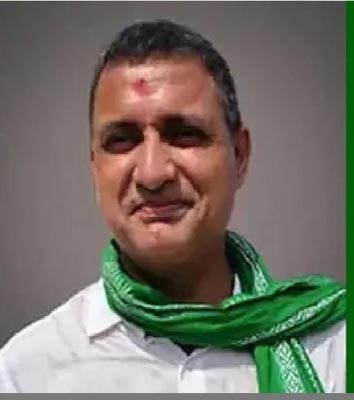 Patna, Jan 18 (IANS) After the RJD served notice to Sudhakar Singh for his derogatory comments against Chief Minister Nitish Kumar on Wednesday, the BJP claimed that Deputy Chief Minister Tejashwi Yadav has taken action against him as he comes from an upper caste but not against Education Minister Chandra Shekhar Yadav who belongs to his own caste.
BJP's Bihar spokesman Ram Sagar Singh claimed that caste factor is the priority of the RJD and Tejashwi Yadav's claims of being an 'A to Z' party is just an eyewash.
"The RJD has taken action against Sudhakar Singh as he belongs to the upper caste (Rajput) but Chandra Shekhar has the Yadav surname and hence action is not being initiated against him. For Sudhakar Singh, Tejashwi has done karwai (action) and for Chandra Shekhar Yadav, he has given dawai (medicine)..." he said.
"Sudhakar Singh fought against corruption and became a voice of farmers and action was taken against him. On the other hand, Chandra Shekhar Singh has disturbed social harmony but action was not taken against him," he added.
Meanwhile, another case was filed against Chandra Shekhar Yadav in Patna civil court on Wednesday by the BJP youth wing president of Bihar. Earlier, separate cases had been filed in New Delhi and Bihar's Nawada, Gaya, and Arrah after the minister's remarks on 'Ram Charit Manas'.