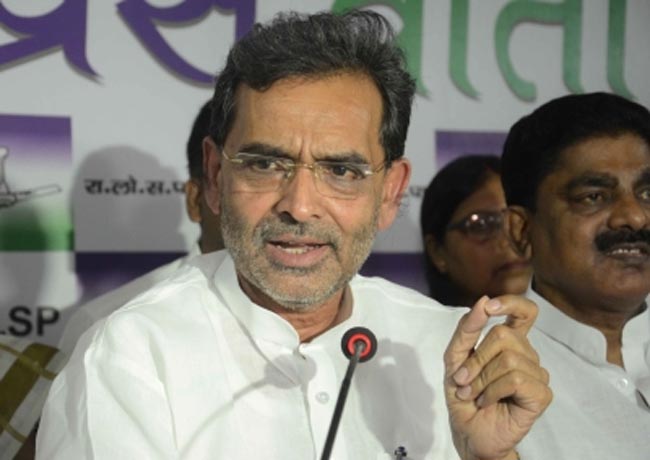 Patna, Jan 22 (IANS) JD(U) Parliamentary Board President Upendra Kushwaha on Sunday claimed that top leaders of his party are in contact with BJP leaders.

After returning to Patna on Sunday evening, Kushwaha said that he was admitted in AIIMS Delhi but his "post-mortem" took place in Patna.

"I was alive and admitted in AIIMS Delhi and leaders of various political parties have done post-mortem in Patna. It was right that some BJP leaders came to AIIMS Delhi and met me but that does not mean that I am planning to join the BJP. It was wrongly interpreted and rumours spread in Patna," he said.

"The bigger leaders of my party are in tough with the leaders of BJP," Kushwaha claimed, in a possible hint at Chief Minister Nitish Kumar and JD-U President Lalan Singh, who have higher posts in the JD(U) than Kushwaha.

"If you ask officially, the leaders of JD(U) will give statements against the BJP but If you talk individually, they would be positive towards BJP," he claimed.

When Kushwaha was admitted to AIIMS Delhi and some BJP leaders met him, Nitish Kumar on Saturday said that he joined and left JD(U) two to three times in the past. "If he has any concern, he can come and talk to me," he had said.

Reacting to the statementr, Kushwaha said: "When I joined or left the party twice or thrice, it became a point of discussion but what happened to the entire party which made alliance with BJP and broke it twice or thrice."

"JD-U is currently ill and it needs treatment. The treatment would happen only when leaders would admit that the party is ill. At present, no one admits it but the fact of the matter is the party is weak and ill. I am in the JD-U and I will do the treatment," he added.