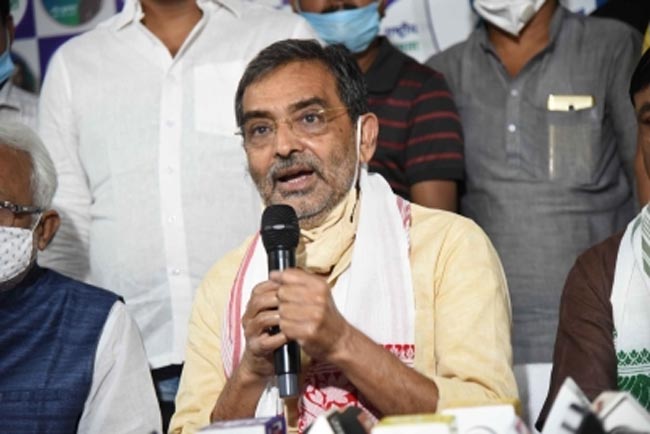 Patna, Jan 23 (IANS) Bihar Chief Minister Nitish Kumar on Monday asked JD(U) Parliamentary Board President Upendra Kushwaha to reveal the names of party leaders who are in touch with the BJP, a day after the latter made the claim.

"Asked him about those who are in touch with BJP. Upendra Kushwaha wishes to say anything. Please listen to him and publish it," the Chief Minister said while interacting with mediapersons here.

In a message to Kushwaha, Nitish Kumar said that he is free to go anywhere as he had been in and out from the JD(U) two or three times in the past as well.

Kushwaha made the statement on Sunday evening after returning to Patna following his treatment at the AIIMS, New Delhi.

During his stay at AIIMS, few BJP leaders met him and photographs of the meetings went viral on social media, raising speculation that he may join the saffron party.

Kushwaha however, denied the speculation.

"It was right that some BJP leaders came to AIIMS Delhi and met with me but that does not say that I am planning to join the BJP. It was wrongly interpreted and spread rumours in Patna.

"The bigger leaders of my party are in touch with the leaders of BJP. If you ask officially, the leaders of JD(U) will give statements against BJP but If you talk on individually, they would be positive towards BJP," he said.