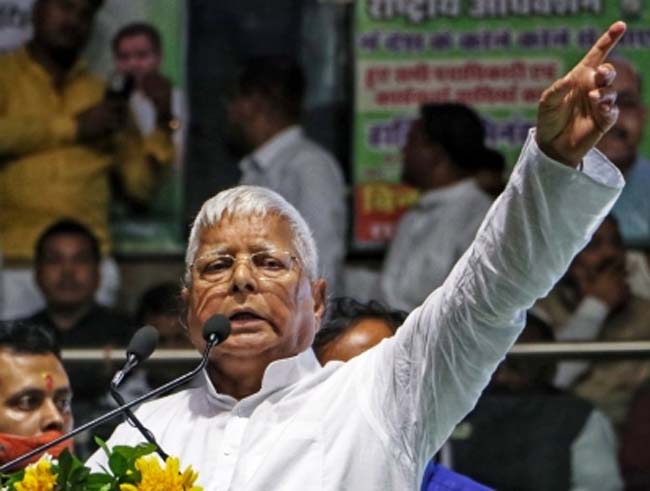 Patna, March 11 (IANS) A day after the Enforcement Directorate raided 15 places, including Tejashwi Yadav's residence in New Delhi, RJD national president Lalu Prasad on Saturday slammed the BJP saying that the ED, sent by it, forced his pregnant daughter in-law to sit for 15 hours.

On Friday, the ED conducted raids at Tejashwi Yadav's New Friends Colony residence where he resides with his wife Rajshree -- who is in her advanced stage of pregnancy.

Tejashwi Yadav was also present during the raid.

"I have seen the black emergency period and also fought against it. ED officials had forced my pregnant daughter in-law to sit for 15 hours. Not just her, they made my grandchildren and daughters also sit for that long. The saffron party has stooped to a low," Lalu Prasad tweeted.

"My ideological fight with RSS and BJP will continue. Neither I, nor anyone else from my family will bow before them," he further said.

The central agency had conducted raids at locations of Lalu Prasad's family and friends.

According to sources, the ED has recovered Rs 53 lakh cash, 1.5 kg gold, 540 grams gold coins, and USD 1900 from the residences of Tejashwi Yadav, and his sisters Ragini Yadav, Chanda Yadav and Hema Yadav.