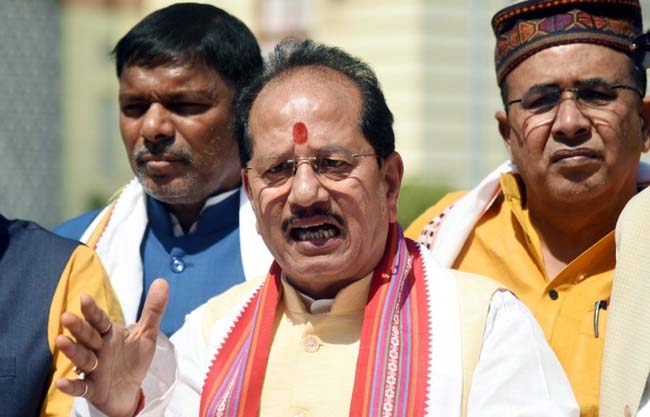 Patna, March 11 (IANS) Amid RJD national president Lalu Yadav's family and associates allegation that the BJP is misusing the central agencies, Leader of Opposition in the state Legislative Assembly Vijay Kumar Sinha on Saturday said such statement will not be of any help, and if they have any proof, they are free to move court.

Issuing statements in the media would not help them, he claimed.

"Instead of blaming the BJP, the Lalu family should disclose how they have obtained such a big amount of money. They are misleading people. If they have any proof against BJP of misusing the central agencies or have any proof against any BJP leaders, they are free to go to the court," Sinha said.

"The corrupt people are getting unnerved by the actions of CBI, ED and Income Tax department. Prime Minister Narendra Modi had announced from the Red Fort to make India a corruption free country. We had removed the corrupt government of Congress and its alliance partners. These people are questioning prime minister and home minister of the country. They should be ashamed of themselves," Sinha said.

"No one has a right to put question mark on constitutional institutions. If anyone has an objection, go to court. If the guilt is proven, the court will punish guilty as per the law," he said.

The Enforcement Directorate had conducted raids on 15 places of Lalu Prasad's family and friends in connection with the land-for-job scam case and recovered Rs 53 lakh cash, 1.5 kg gold jewellery, 540 gram gold coins and 1900 dollars from the houses of Tejashwi Yadav and his three sisters Ragini Yadav, Chanda Yadav and Hema Yadav.