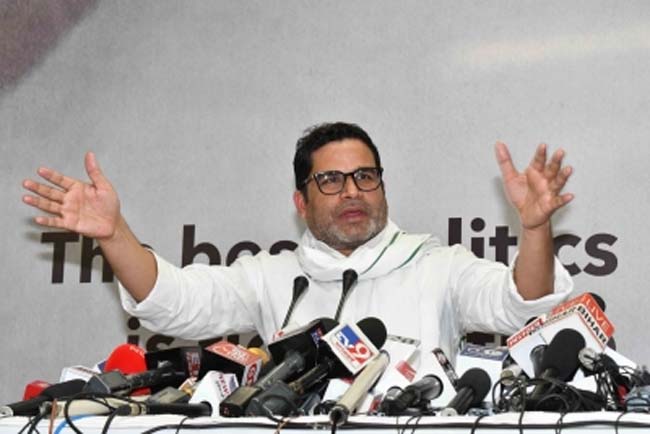 Patna, March 13 (IANS) Bihar-based political strategist Prashant Kishor (PK) on Monday thanked Tamil Nadu Chief Minister M.K. Stalin for arresting Tamil leader Senthamijhan Shiman, who allegedly gave a provocative speech against Bihari labourers in the state.

PK had tweeted Shiman's video and demanded that the Tamil Nadu government act against him.

After the arrest, Kishor said "Thankyou Sir" to Stalin.

The Bihar and Tamil Nadu Police on March 10 claimed that all videos, purportedly showing assault on migrant labourers in Tamil Nadu, uploaded on social media are fake. Bihar Police registered two FIRs in this matter while 13 FIRs registered in Tamil Nadu for uploading fake videos.

Following the claims of the police of the two states, Kishor, on March 11, challenged them to register FIR against him as he had uploaded two videos related to a Tamil Nadu incident where local people are beating Bihari labourers.

He said that while some people had uploaded fake videos to provoke Tamil youths to beat Bihari labourers but that does not mean violent incidents are not taking place against Hindi speaking people in Tamil Nadu. "I have uploaded two videos where Hindi speaking people were beaten by local Tamil youths. One such incident had happened in the train in Kongu district and Tamil Nadu police registered an FIR against it. In another video, a leader was addressing a gathering and giving an ultimatum to Bihari people to leave Tamil Nadu in 7 days. I challenge Bihar and Tamilnadu police to declare my two videos fake and register an FIR against me," he said on March 11 during the 161th day of his padyatra in Maharajganj of Siwan district.