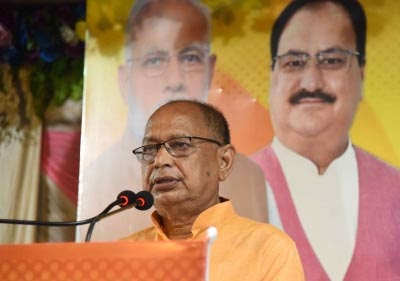 Patna, March 15 (IANS) BJP MLA Arun Sinha claimed that some RJD MLA tore his shirt (Kurta) inside the Bihar Vidhan Sabha on Wednesday.
Sinha said that the RJD MLAs were distributing sweets (Laddu) inside Bihar Vidhan Sabha premises after the CBI Special court granted bail to Lalu Prasad, Rabri Devi and Misa Bharti.
"While they were distributing the Laddu, one of them tore my shirt from the back. I did not see who had done it but as there were only RJD leaders present there, they tore my shirt. They also pushed me aside," Sinha said.
During the incident, chaos broke out in the premises. Both RJD and BJP leaders were involved in verbal spat.
RJD chief Lalu Prasad, former CM Rabri Devi and Rajya Sabha MP Misa Bharti appeared before the CBI court in IRCTC land-for-job scam case.