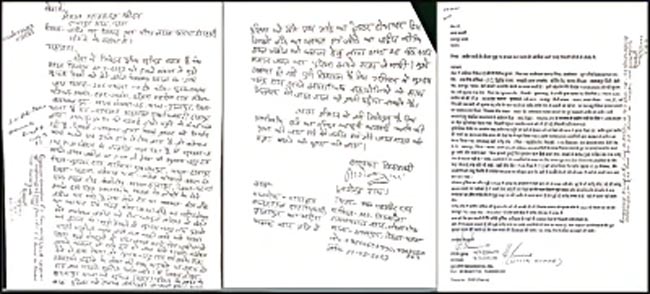 Patna, March 16 (IANS) A prominent builder in Patna accused a strongman, Nagendra Rai from Danapur -- said to be close to the Rashtriya Janata Dal (RJD), of demanding an extortion of Rs 2 crore.

Nitin Kumar, director of Subh Shaurya Infrastructure Pvt Ltd has lodged a complaint against Rai at the SSP office in Patna.

A copy of the complaint was also submitted at Danapur police station on March 13.

Meanwhile, Rai also lodged an FIR against Kumar for allegedly demanding extortion of Rs 5 lakh from him. He accused Kumar of carrying out construction on a plot of land on which the court had disallowed any work.

As per Nitin Kumar's complaint, he has a contract with the land owner to construct a multi-storey building.

"The circle officer had given the date of March 11 and also appointed an Amin (land measuring employee) for the purpose. We have also informed the local police station and a team from Danapur police station was also present at the time of measurement.

"While we were busy fencing the land, Nagendra Rai along with 20 to 25 people holding fire arms reached there and started firing in the air. He asked me how I had started the construction without paying the protection (extortion) money of Rs 2 crore. I managed to escape from the spot.

"I have called Danapur SHO but he did not respond. When I finally went to Danapur police station, Nagendra Rai and his men were sitting inside the police station. I returned back and went to the SSP office. I have filed a complaint in the SSP office and also submitted a copy before the SHO of Danapur police station," Kumar mentioned in the police complaint, claiming Nagendra Rai is a nephew of RJD supremo Lalu Prasad.

"Rai had also threatened the land owner Subhash Chandra Rai," he said.

Meanwhile, Nagendra Rai also filed a complaint with Danapur police station and alleged that as per a court order, no construction is being allowed there. He claimed in a complaint that the matter is pending in the court.

"When I heard about the construction, I went there and saw that around 15 men were fencing the land. When I objected and said that the matter is pending with the court and you can't do the construction on it, they used abusive words. They have also threatened me with dire consequences. They also said how you captured the land without paying an extortion of Rs 5 lakh," Rai claimed in his written complaint.

"Later, we informed the police. They came to the spot and seized the construction materials," he said.

Patna Police are yet to comment on the matter.

An officer from Danapur police station said: "We have received both the complaints and an investigation is underway."