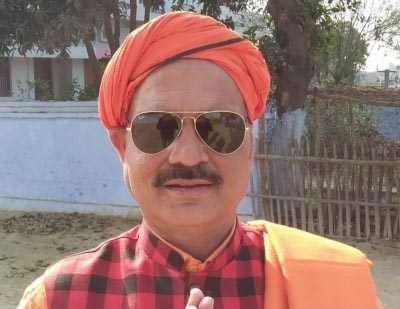 Patna, March 16 (IANS) A bitter political slugfest was witnessed inside the Bihar Assembly premises after 'ladoos' (sweets) were thrown as the legislators of Rashtriya Janata Dal (RJD) and the Bharatiya Janata Party (BJP) entered into a scuffle.

While Rashtriya Janata Dal (RJD) legislators were celebrating the bail granted to senior party leader and former Bihar Chief Minister Lalu Prasad Yadav, his wife Rabri Devi and daughter Misa Bharati in connection with the 'land-for-job' scam case in the state Assembly.

The celebrations inside the state Assembly turned ugly after the RJD legislators offered ladoos to BJP MLAs. One of the BJP legislator Hari Bhushan Thakur threw the plate of sweets on the road.

The BJP MLAs were holding a 'dharna' inside the Bihar Assembly on Wednesday following the suspension of one of their legislators Lakhindra Paswan, the RJD MLAs were distributing ladoos at the same time after a special CBI court in Delhi granted bail to Lalu Prasad, Rabri Devi and Misa Bharti.

Hari Bhushan Thakur, who was leading the dharna, became angry after RJD MLAs offered him a ladoo. He took the plate from the RJD MLAs and hurled the ladoos in the air which led to a political war of words between RJD MLA Manoj Yadav and the BJP MLA and further led to a scuffle between them.

During this scuffle, the Opposition BJP leaders were conducting house proceedings outside the Assembly. At that time, RJD MLAs threw ladoos on them.

Later, Thakur marched towards the Raj Bhawan on Wednesday afternoon.