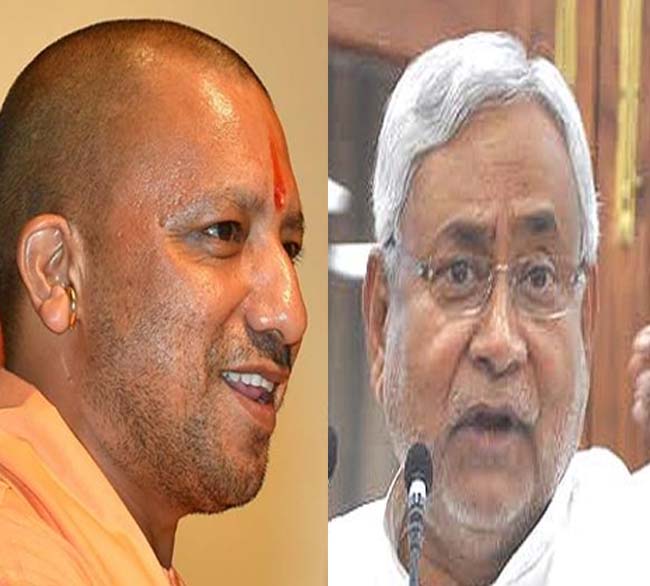 Unlike Chief Ministers of two neighbouring states, Yogi Adityanath of U.P. and Mamta Banerjee of West Bengal, Nitish Kumar does not have comfort of absolute majority on his own. Notwithstanding the alliance compulsions that Nitish always finds himself in, Bihar CM has successfully overcome the challenge similar to the one his U.P. counterpart has recently faced.
Nitish asserted his authority in a better way when his government was in alliance with RJD. The party's Nawada MLA Rajballabh Yadav was arrested and put behind bars after a similar rape accusation was made. Rajballabh did try to politically influence but he failed.
Though he does not have the same amount of grip on administration this time as BJP is too dominating a partner, yet Nitish tactfully managed to control the situation. It is also true that crime and communal clashes have skyrocketed in his second innings with BJP.
The image of his government was severely dented when Union Minister Ashwani Chaubey's son Arjit Shashwat termed the FIR in which his name had figured, allegedly for inciting riots in Bhagalpur, a piece of paper and for days evaded arrest. However, Bihar CM did express his displeasure over the utterances made by father and son and said that he would not make any compromise on the issues of corruption and communalism.
Moreover, Nitish did not allow Unnao like incidents to take place where Kuldeep Singh Sengar, a legislator of ruling BJP flaunted unfettered power to halt proceedings against him in an alleged rape. For ten months the victim, a seventeen year old girl of the same village, ran from pillar to post to get an FIR lodged. Meanwhile, her father was allegedly thrashed by MLA's brother, from which he later died in jail where he was lodged under Arms Act. It's only after the victim and her family tried to immolate themselves in front of CM residence in Lucknow that the issue got attention of national media and the government initiated action against the MLA.
In case of Bihar nobody took to the street in favour of Rajballabh. Whereas Unnao in U.P., the BJP had tried to defend Kuldeep Singh Sengar. A social media campaign has been launched to prove that he was innocent.
Observers are of the view that all political parties initially try to defend their leaders when they are accused in such cases. But be it in Unnao or Kathua, the BJP rank and file went overboard to shield the perpetrators.