| | |
| --- | --- |
| | (BIHARTIMES) Development of this sector which is inherently economically viable, and socially as much desirable has not acquired the much needed attention of state government. This is quite evident in the huge capital outflow for higher education happening to other states from Bihar. Creation of necessary higher education infrastructure locally would have helped check such large capital outflow. This will also help enrich local availability of highly skilled human resources for supporting socio economic developmental needs of the state. Yet, state dispensation has been found wanting on this front. Seven years should be long enough for ushering in this much needed reform. This observed delay is inexplicable. |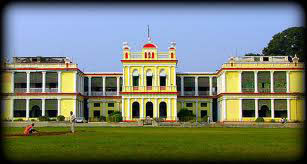 Given that institutions of higher education set up completely on the initiative of private sector in other states have been playing havoc with the quality of education, state intervention is desirable. If I may say so, it is absolutely imperative. Therefore, an initiative must come from the state government in facilitating setting up of such institutions. Is this possible given the meager resources available in the hands of state government? Of course, yes! Such institutes prima facie appear economically viable given the observed propensity of people in the state to invest heavily in higher education of their wards. Only that state intervention is required to play a role of organizer and facilitator in setting up of such institutions.
Given the number of Bihari students vying for admission in engineering, medical and MBA colleges in other states, Bihar is required to have around 40 engineering colleges and 20 medical colleges at graduate level. Of these, around ten engineering colleges and ten medical colleges should have PG level education as well. Similarly, ten MBA institutes would also be required to meet the persistent demand for the same. With an intake capacity of around 500 students in engineering and 200 in medical institutes, Bihar should add around 20,000 engineering seats and 4000 Medical seats at graduate level. PG level student intake can be around 120 in each of these institutes. This will imply 1200 intake capacity at PG level in each category of institution. However, setting up such a large number of institutes would require around 20,000 crores. At the face of it, managing such a large capex will be difficult for a state like Bihar.
Fortunately, there is a way for meeting such huge investment requirements assuming the inherent economic viability of such institutions. State government will not have to invest a single penny if it is not in position to spare resources for the same. These institutions can still become a reality. These should be set up by securitizing the future revenue, that is, receivables in the form of fees. Assumption inherent here is that these institutions would be allowed to charge necessary fees for running them as economically viable units. Banks which are failing to meet the CD ratio on alibi of not having enough bankable projects can be made to invest in these projects of proven viability. Government can consider providing limited recourse to its exchequer for any shortfall in the projected receivables to enhance the credit worthiness of these projects.
However, such a structure will require a legislative banking. With Aryabhat Knowledge University(AKU) being functional now, regulation of such institutions can be undertaken by it. Besides, AKU should also implement a scheme of rating the proposed institutions at least annually. An autonomous fee advisory authority should also be set up with necessary legislative mandates to undertake fee regulation of such institutions in a fair and transparent manner. This authority should prescribe the fee ranges linked to the rating scales as prescribed by AKU. Autonomy of institutions in undertaking infrastructure development, faculty recruitments and in structuring academic operations should however be protected in prescribing such fees. Fee should be commensurate with quality of institution without placing any unnecessary limitations in this regard. Attracting quality faculty should be a major consideration in designing the compensation structure and hence fees.
Aforesaid public educational institutions will be quite different from the current breed of state institutions. If state government so wishes, it can also migrate the current set of higher institutions to the proposed regime. This does not mean that poor students cannot get education in such institutions. State can still undertake to fund education of poor students by way of appropriately designed scholarships. Alternatively, state can buy certain number of seats in such institutes based on the resources availability with it for the purpose. Government can multiply its resources even further by using the available resources to guarantee students loan to be funded by Bank. Moral hazard of such loan not being paid by the student's post their employment can be minimized by making it imperatives for banks to report such cases of fee defaults to CIBIL. This will ensure that willful defaults are discouraged. Further, all these funding should be at arm's length as per the fee structure determined by fee regulatory authority.
State government should realize that it is not limited by lack of resources but by its willingness to adopt path breaking efficient measures. Like failsafe engineering design it can have self sustaining, self disciplining financing structure for various projects, especially the project for such institutions. State can unlock large amount of financial resources from its existing assets by resorting to securitization. Such an action will not only make available precious resources but will also help with instilling operational discipline due to its very design. Given the gravity of challenges, it is all the more necessary to move expeditiously in this direction.