| | |
| --- | --- |
| Patna, (BiharTimes): Renowned surgeon and leader of the All India United Muslim Morcha, Dr Ejaz Ali, was on Wednesday elected to the Rajya Sabha unopposed. The opposition UPA did not put up candidate for this by-poll, which was necessitated by the death of Moti-ur-Rahman, the RJD member of the Rajya Sabha last year. | |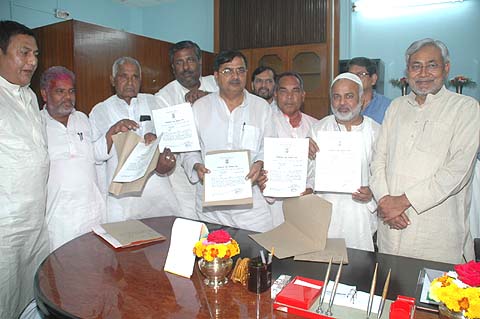 Besides, all the nine candidates for the legislative council also won unopposed following the withdrawal of independent candidate Sayyed Mahmood Ashraf from the fray. Voting for the rest Rajya Sabha seats would be held on March 26.

Sayyed Mahmood Ashraf not only withdrew but also announced his decision to join Janata Dal (United) saying the NDA government was doing a great work in the state. Those who were elected to the Bihar Legislature Council unopposed are Janata Dal (United) candidates Haroon Rasheed, Heera Bind, Satish Kumar, and Ramdhani Singh; Bhartiya Janata Party (BJP) candidates Giriraj Singh and Kameshwar Choupal; Rashtriya Janata Dal (RJD)'s Badshah Prasad Azad and Tanween Hasan, and Congress nominee Dr Jyoti.

Six candidates are in the race for the five Rajya Sabha seats, including Janata Dal (U) spokesperson Shivanand Tiwari, former state Planning Board Deputy Chairperson N K Singh, BJP nominee Dr C P Thakur, Rashtriya Janata Dal (RJD) candidate Premchand Gupta, Lok Janshakti Party (LJP) hopeful Sabir Ali, and independent candidate Govind Pandey.