Mumbai, Dec 1 (IANS) After back-to-back hits with "Dabangg" and "Rowdy Rathore", actress Sonakshi Sinha's third film "Joker" failed to set the cash registers ringing but the actress has no regrets.

"I don't regret doing 'Joker'. I signed 'Joker' after the success of 'Dabangg' so it was my second film. For a newcomer like me to get an opportunity to work with Akshay Kumar was like an icing on the cake," Sonakshi told IANS.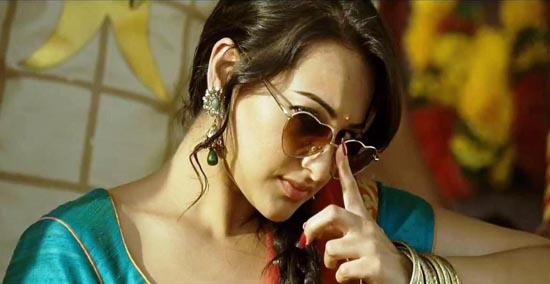 "While I was shooting for 'Joker', Akshay approached me for 'Rowdy Rathore' and that's how things fell in place. So I am glad I did 'Joker'," she added.

The actress is currently riding high on the success of "Son Of Sardaar", featuring Ajay Devgn and Sanjay Dutt.

Asked how does she get down to choosing scripts, Sonakshi said, "I choose films that appeal to me. I would spend money and watch the film only if I like it. For me it should be entertaining."

Meanwhile, Sonakshi's new film "Dabangg 2" is set for Dec 21 release. It is the sequel to her 2011 debut film "Dabangg".