| | |
| --- | --- |
| | Mumbai, Dec 10 (IANS) He never allowed her to hold his hand in public but 46 years of marriage have changed many things, says Saira Banu lovingly of husband-actor-legend Dilip Kumar who turns 90 Tuesday. The celebrations for the landmark birthday will be quiet given the death of some of their closest friends this year. |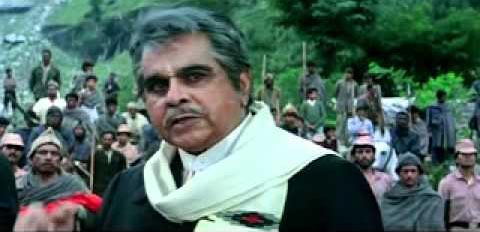 "This year was a sorrowful year. We lost many dear friends from the industry. So it will be a small celebration at our place with only close friends," Saira, 68, told IANS in an exclusive conversation.

The family is grieving the death of friends and associates like Shiv Sena chief Bal Thackeray, former union minister N.K.P. Salve, filmmaker Yash Chopra, and actors Rajesh Khanna and Dara Singh, among others.

The Saira Banu-Dilip Kumar story is what Bollywood films are made of - 46 years of togetherness and getting better with time.

"I fell in love with Dilip saheb when I was 12 years old. Beyond my own romance (with him), I can't see anything. In real life, he is very loving, very polished and a sophisticated man," Saira told IANS.

They have a 22-year age gap, and have stood like strong pillars of support for each other through thick and thin.

"Since the day Dilip saheb proposed to me, it's been great... He is the strongest person in my life. He never allowed me to hold his hand in public, but 46 years of our marriage has changed many things. Now we only live for each other," added the one-time screen scorcher, who still steals romantic moments like an occasional dinner with her husband.

For his milestone birthday, she wishes him a good, healthy and long life.

"I want him to be healthy and happy forever. He is the best person in this world. Dilip saheb is the golden man that god has created. My effort is to keep him and his family happy.

"He is my sartaaj... as you all say, he is my 'pati parmeshwar'. I am a traditional woman by heart and Dilip saheb is supreme to me," she said.

Dilip Kumar, a.k.a. Mohammed Yusuf Khan, started his memorable Bollywood journey with the 1944 release "Jwar Bhata". Thereafter, he went on to give classics like "Madhumati", "Shaheed", "Devdas", "Andaz", "Amar", "Mughal-E-Azam", "Ram Aur Shyam", "Karma" and "Saudagar".

He was crowned the Tragedy King of Bollywood for playing a doomed lover in films like "Andaaz", "Baabul", "Mela", "Deedar", and "Jogan". His last film was "Quila" in 1998.

The icon that he is, celebrations for his 90th birthday are being planned the world over, says his wife, but he wants it to be a sober affair in Mumbai.

His birthday will be celebrated in Peshawar, the capital of Pakistan's Khyber Pakhtunkhwa province, where he was born before he migrated to India by the Cultural Heritage Council (CHC) of Khyber Pakhtunkhwa.

"In Pakistan, where he used to live, now that place belongs to someone else. But obviously, the people there are very happy and will have a celebration there.

"Not only there, even in London and many other places, people love him and will have a celebration for him. As far as Dilip saheb is concerned, we will have a small get-together with our close family members," said Saira.