thiruvananthapuram,nov 5 kudumbasree, the poverty eradication mission of the kerala government, monday inked a memorandum of understanding with the bihar livelihood rural mission to train men and women in two districts of the state as entrepreneurs.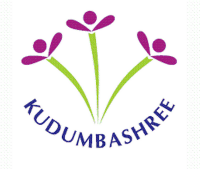 "our people will train selected 200 women and men from the districts of gaya and muzaffarpur. of these, 30 would undergo a rigorous, seven-month-long training and would take on the role of master trainers, while 170 of them would be given an application-oriented training. they will go on to train about 64,000 locals there to become entrepreneurs," said jagajeevan, an official of the kudumbasree mission.

the mou was inked between top officials of the two state missions in the presence of union minister for rural development jairam ramesh.

over the years, kudumbasree mission has become one of the largest women's movement in asia with a membership of 37.8 lakh, representing an equal number of families.

the movement has been built on three critical components -- micro credit, entrepreneurship and empowerment.

it covers areas such as garment making, food products, banana cultivation, bee keeping, milk production, ornamental fish projects, poultry units and vegetable cultivation.

ramesh complimented the work that the kudumbasree has been doing. "i have asked officials here to see that this mission is turned into a very professional organisation," he said.

the left opposition has recently criticised the oommen chandy government for, what it called, ruining kudumbasree and instead promoting janasree, a movement launched by the congress party.

"i do not know what is janasree. the centre has sanctioned rs.43 crore for kudumbasree this year and next year it will be raised to rs.75 crore and so no one need worry about the future of kudumbasree," added ramesh.