patna,(bihartimes): bihar chief minister nitish kumar on wednesday drew parallel between taxila and his home district nalanda, the great centre of ancient learning.

"a visit to taxila is always overpowering. it is a journey three thousand years old in time, to a place which was a great centre of learning and intellectual pursuits with somewhat parallel of its kind situated at nalanda in the state of bihar," he wrote in the visitors' book after paying a visit to taxila.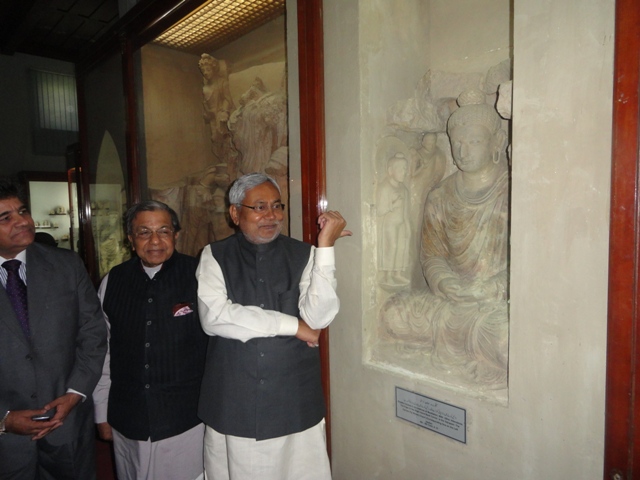 "nalanda and taxila may be separated by geography but they are linked by history as ancient centres of knowledge and it is this bond of knowledge we shall aspire to revive. anyone coming from bihar a visit to taxila will always be emotive and overpowering. i can't be an exception," he wrote.

he also paid a visit to the centuries-old katasraj temples that have recently been restored in punjab province of pakistan.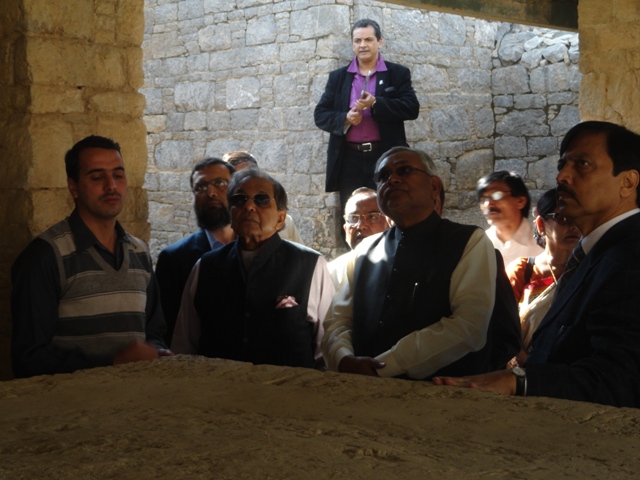 taxila is the unesco world heritage site that is a part of the shared history of india and pakistan, is 32 kilometres northwest to islamabad. it dates back to the gandhara period, also houses the ruins of the gandhara city which was regarded as an important hindu and buddhist centre.

he witnessed the first hand restoration of holy pond in katasraj temples. he expressed hope that the restoration of the ancient shrine will go a long way in strengthening cross-cultural relations between the two countries.

the temples at the katasraj site were built by hindu kings almost 1,000 years ago.

earlier on tuesday former cricket-icon imran khan listens to chief minister nitish kumar on his hill side lawn at his estate in bani galla off islamabad.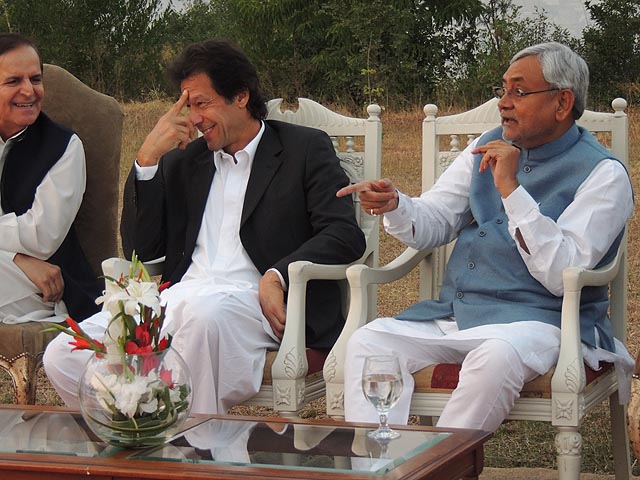 nitish explained about the work done in bihar in the field of women empowerment, fighting corruption and providing good government.

imran said on the occasion that one thing he had done in his party is to make it mandatory for all the senior leaders to publish their assets along with their income tax returns.