patna,(bihartimes): at least 20 people, including nine children and six women, were killed and many others injured, some of them seriously, when a makeshift bridge collapsed at adalat ghat on the bank of river ganga not far away from the patna collectorate. the bridge collapse triggered a stampede and many devotees were trampled to death.
a district administration official said the incident took place when people were returning after offering prayers at sunset at adalatganj ghat.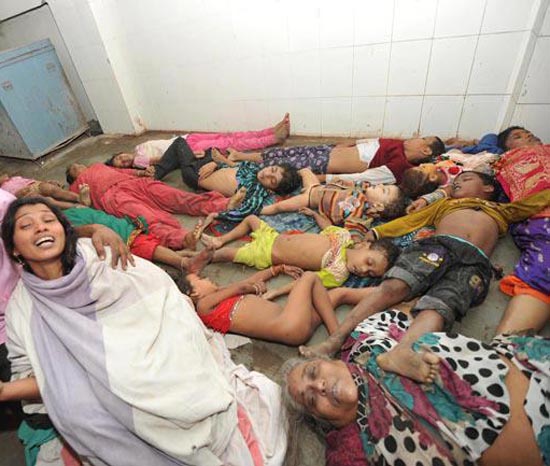 "this shocking incident took place after a temporary bridge made of bamboo collapsed due to heavy rush of people, mainly devotees and their family members," a police official said.

the injured have been rushed to the patna medical college and hospital. so far 20 bodies have been brought to the hospital.
the makeshift bridge caved in following the unprecedented rush. the devotees were returning after offering arghya after sunset.

the accident exposed the arrangements made for chhath. local people have repeatedly been accusing the district administration of doing nothing for chhath.

local tv channels suggest that the makeshift bridge was showing sign of caving in on the monday morning itself but no effort was made to prevent the devotees from passing through it. the bridge was constructed to take devotees to the river which has shifted further north.

district magistrate sanjay kumar singh and superintendent of police jayant kant were camping at the hospital.

over four lakh people from patna and nearby areas gathered at different ghats here for chhath celebration, officials said.