| | |
| --- | --- |
| | Patna, Nov 24 (IANS) Bihar Chief Minister Nitish Kumar Saturday promised road link to around 1,000 rural clusters with at least 250 people and claimed 25 million citizens have gained from a law enacted for timely delivery of public services. |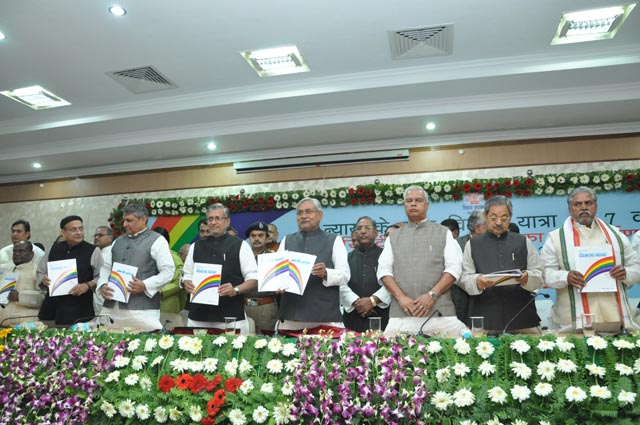 "We have decided to launch a new scheme - Mukhyamantri Gram Sampark Yojna - to connect small habitations through roads," Nitish Kumar told reporters here, releasing his government's report card on the eve of completing seven years in office.

Nitish Kumar of the Janata Dal-United is heading a government supported by the Bharatiya Janata Party. He completes the second year of his second term Sunday.

"All habitations with population of 250 will be connected through roads," said the chief minister, adding that around 1,000 clusters would gain from the scheme.

The government will construct 34,100 km roads in the next five years at a cost of Rs.23,881 crore, he said.

Highlighting the gains from the state's Right to Public Services (RTPS) Act, Nitish Kumar said: "In the span of 15 months, about 2.5 crore people have benefited by obtaining different certificates under it."

"The number of people using it to obtain certificates proved that RTPS Act is a big success," he said.

The law came into effect Aug 15 last year, ensuring timely and transparent delivery of 50 public services.

Earlier, he warned that government officials who did not deliver services within the stipulated time would be fined up to Rs.5,000.