Patna, Nov 26 Bihar Chief Minister Nitish Kumar Monday supported the appointment of a new CBI chief and made it clear that he had no objection to it.
This comes as another set back to the Bharatiya Janata Party, which had opposed the process of appointment of Ranjit Sinha as the new chief of the Central Bureau of Investigation (CBI).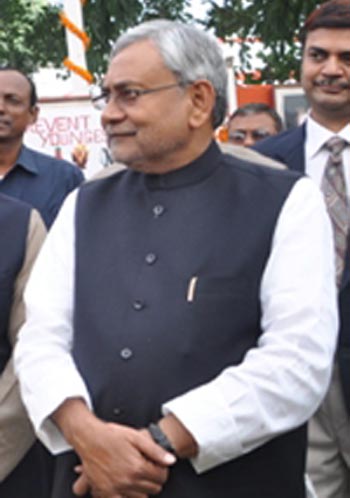 The BJP had sought the appointment to be kept on hold till the Lokpal Bill is passed. The bill provides for a collegium to pick the CBI chief.

Speaking to newspersons here, Nitish Kumar said: "We have no objection to the appointment of Ranjit Sinha as new CBI chief."

Nitish Kumar said if the central government had appointed a new CBI chief, it would be the right decision.

Nitish Kumar's Janata Dal (United) party is a constituent of the BJP-led National Democratic Alliance.

The BJP opposition to the appointment was conveyed to Prime Minister Manmohan Singh three days ago in a joint letter by Leader of Opposition in the Lok Sabha Sushma Swaraj and her Rajya Sabha counterpart Arun Jaitley.

The prime minister rejected the BJP's demand to keep the new CBI chief's appointment in abeyance until the Lokpal bill was passed.